J.C. Solomon
Licensed to Practice in Florida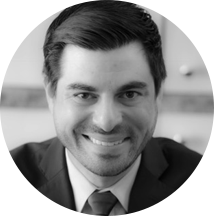 Mr. Solomon leads Scott Wagner and Associates' Wage and Hour practice group and focuses on class and collective action wage claims, as well as pay disparity. He is experienced in several areas of litigation, including employment and wage and hour law, and is admitted to practice throughout Florida's state courts, as well as in the United States District Court for the Southern District of Florida. Mr. Solomon began working in the wage and hour and employment arena in Nashville, Tennessee, where he worked on large collective actions under the Fair Labor Standards Act.
An active participant in various legal organizations, Mr. Solomon has been a member of the Florida Bar Association and its Young Lawyer Division since 2014, and a member of the Palm Beach County Bar Association and its Young Lawyer Section since 2015. From 2015 through 2017, Mr. Solomon held several positions with the Palm Beach County Justice Association, including Young Lawyer Appointee and Board Member of the Board of Directors, and Chairman of the Golf Tournament Committee. Additionally, Mr. Solomon mentored several law school students for a year of their studies through the Florida Bar Association's Young Lawyer Division Law Student Mentoring Program.
Mr. Solomon was awarded a Bachelor of Science degree in Psychology from the Florida State University and a Juris Doctor degree from Florida Coastal School of Law, where he graduated Cum Laude, with a Graduate Certificate in Sports Law. In attaining that certificate, Mr. Solomon interned with the legal department at the Ladies Professional Golf Association.
Mr. Solomon is a passionate sports fan, especially of the Pittsburgh Steelers, Pirates, and Penguins. He is an avid golfer and former hockey player, and loves spending time with his family.