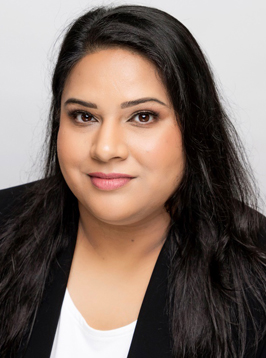 Kiren Choudhry
Senior Associate
Licensed in Florida, New York, and New Jersey
Prior to joining Scott Law Team, Ms. Choudhry practiced in the states of New York and New Jersey for over a decade as a civil litigator, representing a wide range of businesses and corporate clients in disputes before state and federal courts. She represented numerous contractors in complex civil litigation involving contract issues and construction law. In New York, Ms. Choudhry also represented clients in Family Law matters, including Divorce, Child Support and Custody.
At Scott Law Team, Ms. Choudhry continues to represent businesses and employees in the following areas of practice:
Breach of Contract
Non-Compete Agreements
Employment Law (Employee/Employer)
Arbitration/Mediation
Severance Agreements
Discrimination
Harassment
Retaliation
Whistleblowing Activities
Wrongful Discharge
Class and Collective Actions
Equal Employment Opportunity (EEOC)
Ms. Choudhry is an experienced litigator who has successfully represented her clients in all phases of litigation, including bench and jury trials. Ms. Choudhry is licensed to practice law in Florida (2021), New York (2011) and New Jersey (2010). She represents clients in state and federal courts in all three states.
Ms. Choudhry serves as the Co-Chair of the Labor and Employment section of the South Palm Beach County Bar Association. She is also a member of the Palm Beach County Bar Association and the American Bar Association.
Ms. Choudhry graduated from Stony Brook University with a major in Anthropology and double minors in Political Science and International Studies in 2006. She graduated with a Juris Doctorate degree from Touro College, Jacob D. Fuchsberg Law Center in 2010.
Ms. Choudhry is fluent in Urdu, Hindi and Punjabi. In her spare time, she enjoys spending time with her husband, children and family.