Meet the Team

Licensed in Florida
Cathleen Scott is the managing partner of Scott Law Team, LLC. She has been practicing since 1998 and founded the firm, originally known as Cathleen Scott & Associates, P.A. in 2000. Ms. Scott has overseen the firm's growth and continues to manage the firm's main office location in Florida and those virtually around the country. Board certified in labor and employment law by the Florida Supreme Court, Ms. Scott excels at navigating the ever-changing employment law environment, advising employers and employees in all workplace matters. As a skilled and experienced litigator, Ms. Scott works tenaciously on behalf of her clients to obtain the desired results.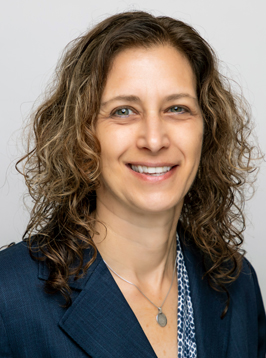 Licensed in Florida and Indiana
Attorney Deborah Scheps Baker is of counsel with the Scott Law Team and is licensed in Florida and Indiana. She represents and advises clients in the areas of employment, healthcare, contracts and corporate law. She is also a Florida Supreme Court Certified Circuit Civil Mediator.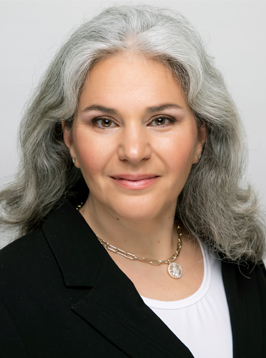 Licensed to Practice in Florida
Anne Tomasello is a Senior Associate with the firm. She represents employees in many types of labor and employment matters under federal, state, and local laws. 
Anne was admitted to The Florida Bar in 2004 and is also admitted to the United States District Courts for the Southern, Middle, and Northern Districts of Florida.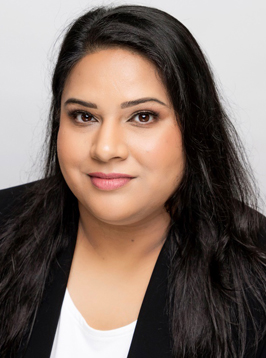 Licensed to Practice in Florida, New York, and New Jersey
Kiren is licensed to practice law in Florida, New York and New Jersey. Prior to joining Scott Law Team, Ms. Choudhry practiced in the states of New York and New Jersey for over a decade as a civil litigator, representing a wide range of businesses and corporate clients in disputes before state and federal courts. She represented numerous contractors in complex civil litigation involving contract issues and construction law. In New York, Ms. Choudhry also represented clients in Family Law matters, including Divorce, Child Support and Custody.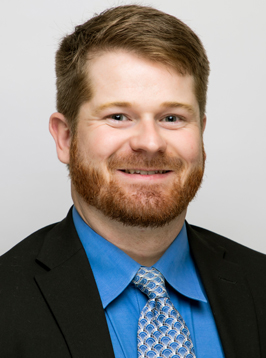 Licensed to Practice in Florida
Gabe Roberts is a lawyer at Scott Law Team. Prior to joining Scott Law Team, Gabe represented the State of Florida as a prosecutor in Jacksonville, Florida. Gabe received his bachelor's and master's degrees from the University of Florida in 2016 and graduated cum laude from the University of Florida Levin College of Law in 2019.
Staff
Kirsten Endrud
Firm Administrator
Kirsten is a SHRM and HRCI certified HR professional and an Association of Workplace Investigators Certificate Holder with a BS in Business and MA in Counseling Psychology who enjoys conducting workplace investigations, sexual harassment and Core Values training, witness interviews, and more. When not in the office, Kirsten enjoys playing violin and spending time outside with her husband and three teenage sons.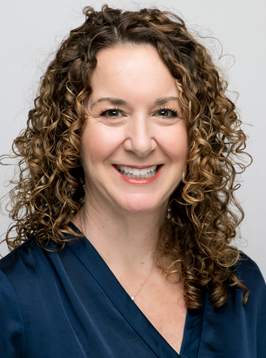 Ashley Povey Prescott
Certified Paralegal
Ashley is a Certified Paralegal and has earned 3 advanced certifications from NALA in discovery, e-discovery, and trial practice. She has also earned the credential of California Advanced Specialist (CAS) in discovery. In addition, she is a Florida Registered Paralegal. She received a Bachelor of Arts in Psychology with a minor in Criminal Justice from the University of North Carolina at Charlotte.
Stephanie Houska
Bookkeeper
Stephanie, the full charge bookkeeper for the Scott Law Team, has over 25 years as an accounting professional. From 2007 to date, she has worked as the firms' bookkeeper. Prior to working for the Scott Law Team, she began her career working for small businesses and then advanced her career by pursuing a position with a nationally recognized manufacturer and distributor of wholesale aluminum and building products. Her duties included billing and accounts receivable, account reconciliations, sales tax preparation and compliance. Her duties at the Scott Law Team include accounts receivable, accounts payable, payroll, account reconciliations, tax preparation, general ledger, budgeting and cash flow management.
Porsche Brailsford
Legal Assistant/Litigation Scheduler
Porsche has been with the company for over 5 years. She started out with the firm in the front office and has since become the firm's litigation Scheduler. She enjoys helping others and being a part of the Scott Law team. Working for Scott Law brings new experiences every day. Porsche enjoys spending time with her family and friends.
Kim Nickerson
Intake Legal Assistant
She believes the first point of contact with the firm should be a voice of understanding no matter the client's reason for the need to call an attorney. It can be intimidating to make that initial call into a law firm for those seeking a consultation as a result of an already uncomfortable situation. When she is not helping clients, she enjoys boating, exploring the outdoors with her dog Tully Mars and tooling about on her kayak.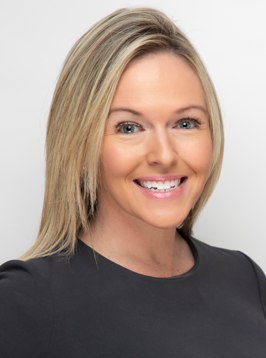 Kelly Mosher
Intake Legal Assistant
Kelly Mosher was born in Massachusetts but has called Florida home for most of her life. Kelly has an Associates of Arts Degree from Indian River State College and attended Florida State University. She has 20 years of experience in customer service and client relations. For the last 2 years, Kelly has worked as an Intake Paralegal Specialist. Kelly genuinely enjoys being able to connect those in need of legal services with the attorneys at The Scott Law Team. When not at work, Kelly will most likely be found cheering on her son's little league baseball team.
Team News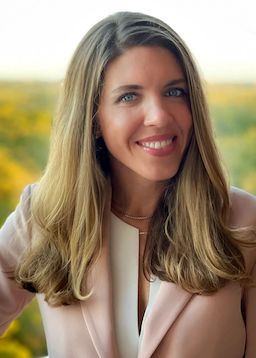 Lindsey Wagner
Lindsey Wagner is now mediating!
Lindsey Wagner has transitioned from her full-time litigation practice with our firm to opening a mediation company. Lindsey mediates employment matters in California, Florida, and Ohio through Moxie Mediation. We wish her luck in her endeavors!
You can find her here: https://moxiemediation.com