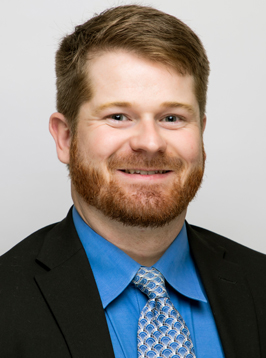 Gabe Roberts
Jacksonville Partner
Gabe Roberts is a Partner at Scott Law Team. Gabe specializes in the following areas of law:
Breach of Contract
Civil Rights Law
Class and Collective Actions
Discrimination
Equal Employment Opportunity (EEOC)
Employment Law (Employee and Employer)
Harassment
Intellectual Property
Non-Compete Agreements
Public Policy Violations
Restrictive Covenants
Retaliation
Severance Agreements
Sports and Entertainment Law
Unpaid wages and overtime (FLSA)
Whistleblowing Activities
Wrongful Discharge
Gabe was admitted to the Florida Bar in 2019. Prior to specializing in the areas above, Gabe had extensive courtroom and litigation experience working for the State of Florida. He is involved in multiple local organizations, including the Jacksonville Bar Association, where he is the Vice Chair of the Labor and Employment Law Committee. He is also an active member of the National Employment Lawyers Association (NELA).
Gabe received his bachelor's and master's degrees from the University of Florida in 2016 and graduated cum laude in the top ten percent of his class from the University of Florida Levin College of Law. While in law school, Gabe was selected for a Dean's Leadership Award and served as a coordinator for the Introduction to Law School and the Profession program. He received book awards for the highest grades in Evidence, Trial Practice, and Poverty Law. Gabe was an Executive Articles Editor and the Symposium Editor for the Florida Journal of Law & Public Policy. During his law school summers, Gabe worked as an intern with the Southern Poverty Law Center in its criminal justice reform practice group and with the Office of the United States Trustee for the Northern District of California.
Gabe lives in Jacksonville, Florida, with his dog Artemis, who is a frequent participant in the background of his Zoom meetings. He enjoys listening to podcasts and amateur carpentry.