Anne Tomasello
Licensed to Practice in Florida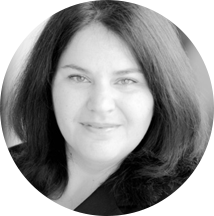 Anne Tomasello, an associate attorney with Scott • Wagner and Associates, has over fourteen years of experience handling civil litigation matters. She represents clients from virtually every facet of employment law, including:
Breach of Contract
Class and Collective Actions
Discrimination
Employment Law (Employee/Employer)
Equal Employment Opportunity (EEOC)
Equal Pay Act
Family and Medical Leave Act (FMLA)
Harassment
Intake Assessment
Non-Compete Agreements
Retaliation
Severance Agreements
Unemployment Appeals (DEO)
Unpaid wages and overtime (FLSA)
Whistleblowing Activities
Wrongful Discharge
Ms. Tomasello was admitted to The Florida Bar in 2004 and is also admitted to the United States District Court for the Southern District of Florida. She received her Bachelor of Arts, cum laude, from the University of Florida and her Juris Doctorate from Mercer University School of Law. Ms. Tomasello truly enjoys the counseling aspect of the legal profession and helping clients navigate through their legal claims. She understands that issues involving a person's job or business can be very emotional, as they are so closely tied to one's livelihood, and she strives to alleviate some of that burden.
Ms. Tomasello lives in Jupiter, Florida and likes to spend time with her family, reading, and buying items she did not know that she needed until suggested by Amazon. She is active in her church and proud that it is accepting of all individuals. On Saturdays in the fall, you will most likely find her screaming at a TV cheering on the Florida Gators.