In The News
Cathleen Scott Interview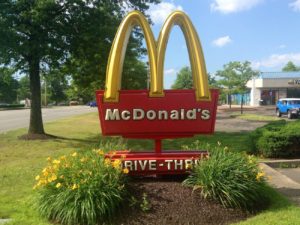 Bathroom Law Fury
Working from Home?
Paid Time Off for Weather Events?
Are You Entitled to Overtime?
Stop apologizing so much at work
Lindsey Wagner explains why excessive apologies could work against you.
Firm sees rise in noncompete case victories
Cathleen Scott cites the improving economy as a contributing factor.
Do Yelp users suing company have a case?
Lawyer Lindsey Wagner explains the legalities of a class-action suit brought against the review-based website.
Not yet clear whether Dolphins' Martin has solid case
Cathleen Scott explains how the contract that he signed and extenuating circumstances could come in to play.
Firm's client files suit against PBC state lawyer
Former Assistant State Lawyer Angela Miller, who claims she was fired due to impending leave for treatment of breast cancer, sues her former employer for wrongful termination.
'There is no expectation of privacy in the workplace'
Cathleen Scott offers her thoughts on office security vs. privacy in this article from wpbf.com.
Happiness is important at work
Firm retained in prosecutor discrimination suit
Former prosecutor Angela Miller has retained Scott • Wagner and Associates in a discrimination suit in which Ms. Miller claims she was terminated due to her battle with breast cancer. View WPBF's video here.
Settlement in Lake Worth whistleblower case
Scott • Wagner and Associates, helped negotiate a $365,000 settlement between her clients and the city of Lake Worth. Read more in this article from the Palm Beach Post.
Scott earns 3 tae kwon do medals
Lawyer Cathleen Scott competes in the Senior Nationals competition in Orlando, bringing home one silver and two bronze.
Regional plaintiffs v. Wal-Mart stores
Lawsuit seeks to end pay and management promotion discrimination throughout region. Read more in this article from Law 360.
Ex-Dukes members fight to keep Wal-Mart bias suit alive.
St. Lucie Medical Center gave patient records to wrong patient, exposing Social Security numbers
Cathleen Scott explains the legal requirements of the hospital after giving personal information to the wrong patient.
Can you be fired for having marijuana in your system, even if you have a prescription?