Administrative Law Judge Approves $249,000 Wage And Hour Settlement; Denial Of Pay And Guest Worker Violations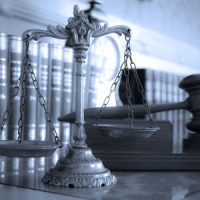 On March 10th, 2022, the Department of Labor (DOL) confirmed that an administrative judge has approved a proposed settlement in a wage and hour and employment law violation case. Jose M. Gracia Harvesting Inc.—an agricultural labor contractor based in Polk County, Florida—has agreed to pay nearly $250,000 to resolve the matter. In this article, you will find a more detailed overview of the settlement approved by the federal judge. 
DOL Settlement: Florida Employer Underpaid Workers in Violation of Federal Law 
Following reports of potential wage and hour violations, the DOL opened an investigation into the workplace practices of Jose M. Gracia Harvesting Inc. and its owner Jose M. Gracia. The company, which provides farm labor contract services to employers in the agricultural industry, is headquartered in Frostproof, Florida. The DOL conducted a review of its practices regarding workers in Florida and Georgia.
Among other things, the DOL determined that the Florida-based employer improperly underpaid workers. To start, affected workers were awarded nearly $70,000 in back wages. Additionally, the federal government charged the employer to comply with applicable workplace health and safety standards. As part of the settlement, Jose M. Gracia Harvesting Inc., will pay an additional $180,000 in civil financial penalties. 
Most Workers Employed By the Contractor Were on Temporary Visas 
One of the things that make the enforcement action taken in this case unique is that the DOL cited not just the Fair Labor Standards Act (FLSA), but also the Migrant and Seasonal Agricultural Worker Protection Act (MSPA). Enacted in 1983, the MSPA is a federal wage and hour law and workplace safety law that helps to ensure that migrant workers—many of whom are employed in the agricultural industry—receive safe, fair working conditions. 
Non-U.S. Citizens are Still Protected By Federal and State Employment Laws 
American citizenship bestows a number of different important benefits. However, it is not the basis of one's employment law rights. Non-American citizens, including guest workers and other people on employment-based visas, are still legally protected under federal and state labor regulations. Unfortunately, some studies have found that guest workers are disproportionately the victims of wage and hour violations and workplace safety violations.
Employers must comply with federal immigration regulations when hiring staff. Additionally, employers must avoid discriminatory practices based on the actual or perceived national origin. A worker who is permitted to take a specific job in the United States—whether as a citizen, a lawful permanent resident, or a temporary guest worker—must be paid the full and fair wages they earned in a timely manner.
 Get Help From a Wage and Hour Attorney in Florida 
All employees deserve their full and proper wages for the hours that they put in. Guest workers and others on employment-based visas are no exception. If you believe that you or your loved one was unlawfully denied your rightful pay, contact an experienced Florida wage and hour lawyer for help.