Employee Rights In Florida: What To Know About References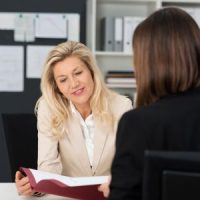 Applying for a new job is stressful. You will want to put together the strongest possible application that you can. References from a former employer can make a big difference. According to data cited by LeaderStat, approximately 70 percent of employers check on the references of job applicants. This raises an important question: How does Florida law treat employer references? In this article, you will find a guide to Florida's employee reference laws.
Florida Law: Employers Have a Broad Right to Give a Reference—Positive or Negative
In the state of Florida, employers have broad rights to give positive and negative references to potential employers of current or former employees. This means that an employer can choose to speak positively about an employee's job performance, skills, and overall work ethic, or they can choose to speak negatively about those same qualities. Employers are not required to provide a reference for an employee, but if they do choose to give one, they are generally protected from legal action as long as the reference is based on an honest opinion.
It is Very Hard to Hold a Former Employer Liable for an Unfavorable Reference in Florida 
In the state of Florida, it is generally very difficult for an employee to hold a former employer liable for an unfavorable reference. This is because employers have broad rights to give positive and negative references about their current or former employees. There is no general "fairness" law. Employers have the right to provide a negative reference in the form of an opinion without proving a specific factual basis. However, there are two exceptions:
Defamation: An employer could be liable for an unfavorable reference in Florida if they make outright defamatory statements. Employers cannot make factually false representations about a former employee.
Discrimination: An employer could also be liable for an unfavorable reference if there was discriminatory animus. An employer that refuses to provide a positive reference to any women may be engaged in a civil rights violation. 
Dealing With a Potential Negative Reference Should Be Done With Care
 For employees, dealing with a negative reference from a former employer can be a challenging situation. It is something that should be handled with tremendous care. In some cases, it may be best to be proactive in explaining the matter when applying for a new position. In other cases, it may be best to try to omit as much information as possible about the former employer.
In some very limited cases, an employee may have an action defamation claim against the former employer who gave a negative reference. However, as noted previously, Florida law gives employers broad discretion to give negative references. It is very challenging to bring a successful defamation claim against a former employer in Florida for a poor reference.
 Get Help From an Employment Law Attorney in Florida 
Employment law is complicated. As an employee, your best interests matter. If you believe that your rights were violated by a former or current employer, please do not hesitate to contact a Florida employee rights attorney for immediate help with your case.