Facing an FMLA Lawsuit? How Properly Tracking Employee Time and Leave Can Protect Your Florida Business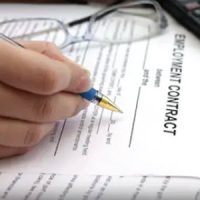 If you run a Florida business with at least 50 employees, you may be subject to the Family and Medical Leave Act (FMLA). This federal law guarantees eligible employees the right to take up to 12 weeks of unpaid leave over a 12-month period in order to care for their own serious health condition or that of a family member. A covered employer may not deny FMLA benefits or otherwise "interfere" with an eligible employee's exercise of their legal rights under the statute.
Federal Court Rejects FMLA Lawsuit
It is critical to keep detailed records regarding employee requests for FMLA leave. Such records can prove invaluable if an employee (or former employee) later turns around and sues you for not respecting their rights under FMLA.
Take this recent decision from the U.S. 11th Circuit Court of Appeals, Sutherland v. Global Equipment Co., Inc., No. 18-13384 (11th Cir. 2019). In this case, an employee sued her former employer, alleging violations of both the FMLA and the Americans with Disabilities Act (ADA). Basically, the employee accused the employer of retaliating against her for taking FMLA-protected leave to care "for her personal medical issue and to take care of her husband."
But as the 11th Circuit reasoned, the employee did not actually provide evidence that her employer denied any requests for FMLA leave. On the contrary, the employer's time records showed the employee "took three to four days of intermittent FMLA leave each month following approval."
The 11th Circuit was not moved by the employee's remaining arguments about FMLA violations, either. For instance, the employee argued that the employer had provided a "dedicated cover person" for other employees who took FMLA leave, but not her. However, the 11th Circuit held that the FMLA did not require an employer to provide a "dedicated cover person" to any employee who takes leave.
Additionally, the employee alleged the employer's decision to transfer some of her accounts to other employees constituted illegal "retaliation" under FMLA. However, the 11th Circuit also found here that the employee failed to present any evidence to support this claim, reasoning that the employee herself testified before the trial court that "reassignment of accounts that were not doing well was a regular occurrence based on [the employer's] business judgment." And in any event, the court noted the employee "resigned before any accounts were transferred," concluding she did not actually suffer any "adverse employment action" under the law.
Ultimately, the Court determined the employer's time records demonstrated that, aside from FMLA leave, the employee was frequently late and that the company excused such tardiness up to a point. The employee's decision to resign when the employer insisted she start showing up on time could not be reasonably construed as an attempt to violate her legal rights.
Get Advice from a Florida Employment Lawyer Today
If you are an employer with questions about administering proper FMLA leave or an employee who has questions about your own entitlement and protections under the FMLA, contact an experienced Florida employment law attorney today.
https://www.floridalaborlawyer.com/living-in-the-post-metoo-era-the-importance-of-workplace-sexual-harassment-training/