Florida Company Will Pay $50,000, Furnish Other Relief In Sex Discrimination Claim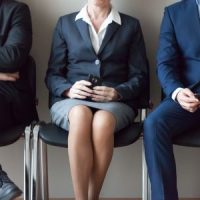 On December 16th, 2022, the Equal Employment Opportunity Commission (EEOC) has agreed to pay $50,000 and furnish other forms of relief to resolve a sex discrimination claim. Qualtool, Inc.—a manufacturing firm based in Lake County, Florida—purportedly refused to hire female job applicants for evening positions in violation of federal and state workplace discrimination laws. Here, our Florida employment law attorneys discuss the sex discrimination case in more detail.
Florida Company Refused to Accept Applications From Female Applicants for Evening Shift 
The EEOC alleges that Qualtool, Inc. refused to accept any applications from female job applicants for positions it had open during evening hours. Female applicants were neither considered nor hired for these positions. A lawsuit was filed against the company in the United States District Court for the Middle District of Florida. The conduct in question is a violation of federal law (Title VII of the Civil Rights Act). The employment discrimination claim has now been settled.
As stated by the EEOC, the Florida-based manufacturing company will pay $50,000 to affected job applicants. In addition, the company has entered a five-year consent decree with the agency and agreed to re-training its managers. Businesses and organizations cannot rely on outdated stereotypes when making hiring decisions. The idea that women should be denied evening positions because they should "be at home" is a form of discriminatory bias.
 Suspect Sex Discrimination in the Workplace? How to Protect Your Rights 
Job applicants and employees should not be held back based on their sex. If you suspect that you are being subjected to sex discrimination in the workplace, it is imperative that you act to protect your right. There are a few steps you can take to address the issue, including:
Document: To start, try to document the behavior that you believe is discriminatory. Among other things, this can include keeping a record of any comments or actions that you feel are discriminatory, getting witness contact information, and preserving other details. The more evidence you have, the easier it will be to pursue a claim.
Report: You have a right to report sex discrimination—either directly to your boss, to the company's HR department, or formally to state or federal authorities. Federal and state law protect workers against retaliation. An employer cannot punish you for exercising your rights under Title VII of the Civil Rights Act or the Florida Civil Rights Act.
Consult: Sex discrimination cases are complicated. You do not have to navigate the system alone. The sooner you set up a comprehensive consultation with an experienced Florida employment discrimination lawyer, the better position you will be in to get justice.
Get Help From a Sex Discrimination Attorney in Florida
 Unfortunately, sex discrimination in the workplace remains a significant problem. No worker or job applicant should be treated any less favorably because of their gender or sex. If you were the victim of sex discrimination, contact an experienced Florida employment lawyer for immediate help.