Florida Franchise Restaurant Will Pay $100,000 To Settle Race And Sexual Orientation Discrimination Claim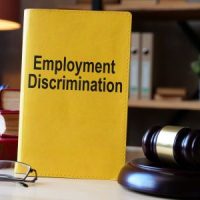 On July 11th, 2022, the Equal Employment Opportunity Commission (EEOC) confirmed that a company called Neighborhood Restaurant Partners Florida, LLC (NRP) will pay $100,000 to a former employee to settle a discrimination and retaliation claim. NRP operates an Applebee's franchise location in Plant City, Florida. The employee was subject to racial discrimination, sexual orientation discrimination, and retaliation. Below, you will find a more detailed overview of the settlement reached by the Applebee's franchisee.
Discrimination Settlement: Employee Subject to Racial and Homophobic Epithets 
According to the information provided by the EEOC, an African American employee at the Plant City, FL Applebee's franchise operated by Neighborhood Restaurant Partners Florida, LLC was subject to consistent racial and homophobic epithets in the workplace. He was reportedly verbally harassed by several of his co-workers. Further, one of the co-workers responsible for the harassment wore Confederate flag paraphernalia while in the workplace.
Notably, the employee reported the matter to his supervisors. Despite repeated attempts to get the issue addressed, the managers of the Plant City, FL  Applebee's franchise location took no action. . Even when the employee attempted to contact the NRP corporate officer, they did not address the matter. Soon after raising his complaints, his hours were reduced and he was forced to quit the job.
Employment Settlement: Discrimination and Retaliation 
A lawsuit was filed on behalf of the employee in the United States District Court for the Middle District of Florida. A settlement agreement has now been reached and approved by that court. As part of the settlement, the employer (NRP) will do the following:
Pay $100,000 in compensation to the affected employee;
Undertake sexual orientation discrimination training;
Undertake racial discrimination training;
Enter a multi-year monitoring agreement with the EEOC; and
Provide any future complaints of discrimination to the EEOC for a review. 
Workplace Discrimination is Often Complex: Employees May Have Multiple Bases for a Claim 
It is not uncommon for an employee who faces discrimination in the workplace to have multiple, overlapping causes of action against their employer. In this case, the employee faced discrimination on the basis of both race and sexual orientation. An employee could face any combination of discrimination. It could be race and gender, age and sex, or national origin and disability status.
Unfortunately, it is also not uncommon for workers to face illegal retaliation from employers when they attempt to address the matter—either internally or more formally. An employee who has been retaliated against for trying to report and stop discrimination has had their rights violated. They may have an additional legal claim against their employer.
 Speak to a Workplace Discrimination Lawyer in Florida 
No worker should be forced to endure race discrimination, sexual orientation discrimination, or any other type of discrimination while on the job. If you believe that your legal rights were violated, please do not hesitate to contact an experienced Florida employment lawyer for help.