Florida Restaurant Owes Nearly $120,000 For Overtime And Minimum Wage Violations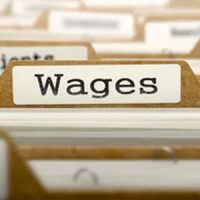 On February 23rd, 2022, the United States Department of Labor (DOL) officially announced that a North Florida restaurant— E & E Quezada Food Services Corp, the owner and operator of Rosy's Mexican Restaurant in Jacksonville—owes more than $120,000 in back wages to at least ten staff members. Federal regulators found violations of the Fair Labor Standards Act (FLSA). In this article, you will find an overview of the allegations raised by the DOL.
Wage and Hour Violations: Unpaid Overtime and Failure to Pay Minimum Wage
 Upon receiving a report of potential wage and hour violations, the Wage and Hour Division of the DOL launched an investigation into the workplace practices of Rosy's Mexican Restaurant in Jacksonville, FL. Investigators determined that the restaurant failed to pay ten employees the full and fair pay that they had rightfully earned. More specifically, the DOL highlighted the following two wage and hour violations in its report:
Unpaid Overtime: The DOL found that dishwashers, cooks, and other non-managerial employees working for Rosy's Mexican Restaurant were not offered overtime pay, regardless of the number of hours that they worked. This amounts to a violation of the federal FLSA. An employee working in these types of positions is entitled to overtime pay (1.5x pay) when they work greater than 40 hours in a week.

Failure to Pay Minimum Wage: The DOL determined that several workers for Rosy's Mexican Restaurant in Jacksonville were not paid any direct wages. Instead, they were required to work entirely in tips. This is a violation of state and federal law. Servers that work for tips are still required to be paid a cash wage that meets the mandatory minimum. As of 2022, the minimum cash wage for servers in Florida is $6.98. Though, it was lower in the previous year. 
Both of the aforementioned wage and hour violations are a breach of the federal FLSA. In Florida, the FLSA is the primary wage and hour law that protects the workplace rights of employees. Based on the findings, the DOL is ordering the owners and operators of Rosy's Mexican Restaurant to pay $118,042 in back wages and liquidated damages to the affected employees. 
Restaurant Employees are Often Affected By Wage and Hour Violations 
Unfortunately, wage and hour violations remain a persistent problem in the restaurant industry. A number of different violations occur in this industry, including failure to pay overtime, underpaying wages of tipped employees, and failure to pay wages in a timely manner. All workers for restaurants must receive their full pay without any undue delay. Employers that violate wage and hour laws can be held accountable for payment of back wages and, potentially, other damages.
 Get Help From a Wage and Hour Lawyer in Florida 
Unfortunately, overtime violations and minimum wage violations remain a serious problem in the restaurant industry. If you believe that your overtime rights were violated or minimum wage rights were violated, contact an experienced Florida wage and hour lawyer for immediate legal help.