My Former Employer Threatened to Enforce an Overbroad Non-Compete Against Me and Now I Lost My New Job. Is This Legal in Florida?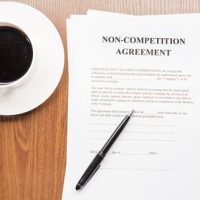 In Florida, non-compete agreements are enforceable against employees and independent contractors, but only if they meet certain narrow legal standards.
Unfortunately, in practice, some employers try to force workers to sign overly restrictive non-competes. Worse yet, an employer may even attempt to threaten to enforce an illegitimate agreement—potentially putting a worker's new job offer in jeopardy.
Here, we explore questions of legal options for individuals who lose job opportunities because a former employer threatened to invoke an invalid or overly broad agreement. 
Florida Law: Non-Compete Agreements Must Meet Certain Standards
By definition, a non-compete agreement limits an employee or independent contractor's right to operate in the open marketplace and under Florida law, recognized as a restraint on trade. In Florida, courts are highly skeptical of these types of restraint, and only allow for enforcement if certain key legal standards are satisfied.
Under Florida Statutes § 542.335, a non-compete agreement must protect a 'legitimate business interest' to be enforceable. In meeting this legal requirement, a non-compete contract should be narrow in its scope, duration, and geographic proximity.
A non-compete that is overly broad is not enforceable. Of course, even if you are confident that your non-compete is not currently valid, you may still end up stuck dealing with a former employer threatening your future by attempting to dissuade another company from hiring you.
Your Options When Facing an Illegitimate or Abusive Threat: A Tortious Interference Claim
In Florida, it is unlawful for a business to threaten a former employee's job prospects with an overly broad non-compete agreement and may consitute tortious interference. Tortious interference is a common law doctrine that holds that a plaintiff can file a lawsuit to recover financial damages against a defendant that wrongfully or unlawfully disrupted a valid business relationship.
In other words, if you lost a job opportunity because your former company tried to enforce an overly broad non-compete agreement, you may have recourse for the company's wrongful conduct.
Contact a Florida Employment Law Attorney for Legal Help
Florida's non-compete laws are notoriously complex. Professional guidance and support is available. If you have any questions or concerns about your rights when a former employer is trying to enforce an overly restrictive non-compete agreement, an experienced Florida non-compete attorney can help.