Can An Employer Require Employees To Get Vaccinated In Florida?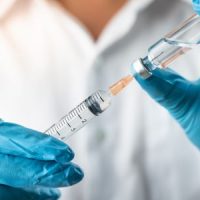 According to the Florida Department of Health, approximately 55 percent of residents in Florida have received at least one dose of the COVID-19 vaccine. Federal and state officials report that everyone who is 12 years of age or older is now eligible to get vaccinated. Many employers are asking (even requiring) employees to get vaccinated before coming back into the office.
You may be wondering: Can my employer require me to get the COVID-19 vaccine in Florida? The general answer is 'yes'—but there are some limited exceptions for religious and medical reasons. In this article, you will find a more detailed overview of the most important things to know about employment law and workplace vaccination requirements in Florida.
Federal Law: Employers Can Require COVID-19 Vaccination (With Exceptions)
In June, the Equal Employment Opportunity Commission (EEOC) published updated guidance on COVID-19 vaccines and employer mandates. The guidance confirms that employers can generally require vaccination as long as they carve out certain exceptions. Here is the primary takeaway from the agency:
"Federal EEO laws do not prevent an employer from requiring all employees physically entering the workplace to be vaccinated for COVID-19."
However, the EEOC goes on to emphasize that employers must comply with Title VII of the Civil Rights Act and the Americans with Disabilities Act (ADA) when creating and enforcing vaccination requirements. In effect, this means that employers should allow employees to opt-out of the vaccine requirement if they have a legitimate reason to seek such an accommodation. An employee may be entitled to opt-out of a vaccine requirement for:
Medical reasons (disability accommodation);
Religious reasons (religious accommodation).
Governor's Executive Order: Vaccine Passport Ban Does Not Prevent Employer Mandate
You may be aware that Florida Governor Ron Desantis issued a proclamation (Executive Order Number 21-81) prohibiting the use of COVID-19 vaccine passports in the state. While the ban on vaccine passports is being enforced in Florida, that executive action only applies to patrons and customers. Essentially, a business cannot in Florida cannot require a customer to show proof of COVID-19 vaccination status before entering an establishment. However, the Florida COVID-19 vaccination passport ban does not as of this time apply to employees. As such, an employer located in Florida can still require a worker to get vaccinated as a condition for being physically present in the office. This situation is fluid and changing daily, so best to discuss your situation with an attorney.
An Employer Can have a Mask-Mandate for Unvaccinated Employees
As of July of 2021, many employers in Florida have removed their workplace mask mandate. An employer could allow vaccinated employees to remove their masks while keeping the mandate in place for those who have not been vaccinated. This has been a common approach for many employers. Some employers have offered incentives like gift cards to encourage employees to get masked.
Get Help From an Employment Law Attorney in Florida
Under federal law and Florida state law, employers have broad discretion to require employees to get vaccinated. That being said, there are some limited exceptions for religious reasons and medical reasons. If you have any questions about COVID-19 vaccines and your workplace rights, an experienced Florida employment law attorney can help.