Is My Employer Required To Accommodate Me For My Scheduled Chemotherapy Treatment?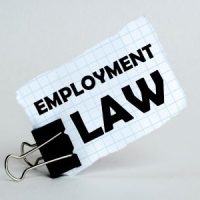 Many families are affected by cancer. The Florida Department of Health reports that approximately 115,000 new cases of cancers are reported in the state each year. While we still have a very long way to go to fight the disease, improved chemotherapy treatments are improving the short-term and long-term prognosis for patients. Many people can even keep working through their care.
Of course, chemotherapy can take a lot out of a person. They may need some additional time off our other schedule adjustments. This raises an important question: Is a Florida employer required to accommodate scheduled chemotherapy treatment? The answer is 'yes'—at least assuming the employer is covered by the ADA and the scheduled adjustment does not create an undue burden.
The ADA Protects Employees Who Have Been Diagnosed With Cancer
As an employee who is getting chemotherapy treatments in Florida, your primary workplace protections come from the Americans with Disabilities Act (ADA). The term disability is defined broadly under the law—meaning all types of cancer can qualify for protection. If your cancer treatment is causing significant physical or mental impairment that affects at least one major life activity, then you may have rights under the ADA. Unfortunately, the federal statute does not apply to all employers. The ADA covers companies and organizations with fifteen (15) or more employees.
ADA: Employers Must Provide Reasonable Accommodations to Workers With Disabilities
Not only does the law bar employers from discriminating against workers with disabilities (including cancer), it requires employers to make a good faith effort to provide reasonable accommodation. As defined by the ADA, a reasonable accommodation is an adjustment or modification to the workplace or job duties in order to enable an employee with disabilities to enjoy equal employment opportunities. Some examples of reasonable accommodations that may be available to employees who have scheduled chemotherapy treatments include:
Additional job-protected leave for doctor's appointments/cancer treatments;
Additional job-protected leave to recover from intensive chemotherapy;
Some extra day-to-day breaks during a shift to allow for physical or mental recovery;
Modifications to overall work schedule—potentially including limits on shift length; and
The opportunity for telework when possible.
Under the ADA, no specific accommodation is required. That being said, a Florida employer has a duty to provide a reasonable adjustment or modification that effectively addresses the needs of an employee with disabilities. Notably, employers can (and sometimes do) raise an undue hardship defense. Federal law does not require an employer to provide an accommodation deemed to be an undue hardship. Broadly speaking, an accommodation poses an undue hardship if it would cause the employer significant difficulty or expense.
Get Help From a Workplace Accommodation Lawyer in Florida
Businesses and organizations that are covered by the ADA have a legal responsibility to provide reasonable accommodations to disabled workers, including workers going through cancer treatment. If you or your loved one was wrongfully denied a workplace accommodation for scheduled chemotherapy, an experienced Florida employment lawyer can help.