Can Florida Employers Require All Job Applicants to Take Drug Tests?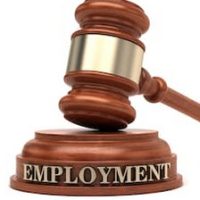 Workplace drug testing is a controversial subject. Many employers feel its imperative to maintain a drug-free workplace. But employees also have legitimate privacy concerns about such tests. So what does Florida law actually permit–or require–when it comes to drug testing?
Maintaining a "Drug-Free Workplace" in Florida
From the standpoint of federal labor laws, drug testing is typically neither required nor forbidden, unless you are a company doing business with the U.S. government, like a federal contractor, or have employees in safety-sensitive positions, like with work involving Department of Transportation (think: truck drivers). . But for most private businesses, there is no such federal law about drug testing.
As for state law, Florida does not require private businesses to drug test its employees, but for companies that do perform drug testing, there may be certain requirements for the testing. For example, Florida indirectly encourages it through the Workers' Compensation Drug-Free Workplace. Essentially, an employer that implements a drug-free workplace program–which includes employee drug testing–and receives state certification can get a break on its workers' compensation insurance premiums.
To qualify for certification, a Florida employer may conduct drug testing in the following situations:
All job candidates who are offered employment must be tested, although they can begin work pending the results of the test.

The employer may drug test individual employees when there is a "reasonable suspicion" of drug or alcohol use, such as abnormal behavior or a deterioration of work performance.

The employer may require "follow-up" random drug testing of an employee who has completed a drug rehabilitation program within the past two years.

The employee may require all employees to pass a drug test as part of an annual "physical fitness for duty" examination.
Keep in mind, these rules only apply to employers seeking state certification. Florida law does not otherwise require or prevent employees from conducting random drug testing of employees outside the confines of the drug-free workplace program.
Federal Court: Public School Drug Tests Permitted Under the 4th Amendment
But what about public employers, such as school boards? Recently the U.S. 11th Circuit Court of Appeals issued a major decision, [Friedenberg v. School Board of Palm Beach County], addressing this issue.
Normally, government officials may not conduct a "search" of an individual, which includes a drug test, without first obtaining a warrant from a judge. But in this case, the Palm Beach County School Board adopted a policy requiring all substitute teaching applicants to submit to (and pass) a drug test.
One applicant refused to submit to the drug testing and sued the school board, alleging the policy violated her Fourth Amendment constitutional rights. The 11th Circuit, affirming a trial court's earlier decision, held the "suspicionless testing of substitute teacher applicants … is permissible" under these circumstances. The Court held the school board had a "sufficiently compelling need to justify the invasion of privacy" of its teaching applicants–namely, that "teachers are in a sufficiently safety-sensitive position" entrusted with the welfare of children.
While this ruling only applies to government employers,  it does illustrate how courts tend to give great deference to drug testing policies tied to public safety. If you are an employer or employee with further questions about how your workplace drug-testing policy might stand up to legal scrutiny, you should contact an experienced Florida employment law attorney today.
Source:
scholar.google.com/scholar_case?case=1017596694281779566
https://www.floridalaborlawyer.com/what-is-a-chief-freelance-officer-and-do-i-need-one-in-my-workplace/