Can Men Sue For Sexual Harassment In Florida?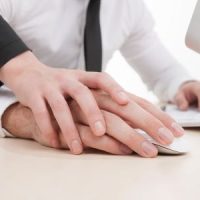 Sexual harassment in the workplace can and does happen to men. Although women are disproportionately affected by sexual harassment, a significant number of men have also been victims. The NSVRC finds that approximately 1 in 5 men surveyed report that they have personally been the victim of on-the-job sexual harassment.
This raises an important question: Can a man bring a claim for workplace sexual harassment? The answer is an unequivocal 'yes'—men are also protected by federal and state sexual harassment laws. Here, you will find an in-depth overview of the most important things men should know about sexual harassment laws.
Sexual Harassment Laws are Gender Neutral—Both Women and Men are Protected
 The U.S. Equal Employment Opportunity Commission (EEOC) defines sexual harassment as "unwelcome sexual advances, requests for sexual favors, and other verbal or physical harassment of a sexual nature." There are federal and state laws in place that protect employees against sexual harassment in the workplace:
Title VII of the Civil Rights Act bars prohibits sexual harassment as a form of sex-based discrimination; and
The Florida Civil Rights Act (FCRA) also bars workplace sexual harassment as sex-based discrimination.
Both laws apply to employers with 15 or more total employees. Further, both federal law and Florida law are gender neutral. Put another way, this means that women and men are equally protected by sexual harassment laws in Florida. A man can bring a sexual harassment claim for unwelcome behavior by a woman or by another man.
Steps to Take If You are a Male Employee Subject to Sexual Harassment in Florida 
Dealing with harassment in the workplace—whether quid pro quo sexual harassment or hostile work environment sexual harassment—is difficult. It can cause tremendous frustration, anxiety, and emotional distress. Your rights matter. If you were a man who experienced on-the-job sexual harassment in Florida, take these three steps:
Document the Sexual Harassment. To the best of your ability, try to document the sexual harassment. Record what happened and save any relevant evidence that you have.
Report Misconduct. Sexual harassment should be reported. Workers covered by Title VII and the FCRA have a right to report misconduct.
Get Professional Guidance and Support: Navigating the sexual harassment claims process is complex. An experienced Florida employee rights attorney will help you determine the right steps to take.
You have the right to report sexual harassment to your employer or to authorities without facing punishment. Both federal law (Title VII) and state law (FCRA) bar employer retaliation for reporting harassment. If you are male employee who faced adverse action—further harassment, suspension, loss of benefits, termination, etc—for reporting sexual harassment, an attorney can help.
Get Help From a Florida Sexual Harassment Attorney
 Sexual harassment in the workplace in not acceptable. Men are fully protected by sexual harassment laws. If you or your loved one is a man who endured any type of sexual harassment in the workplace, contact an experienced Florida employment attorney for guidance and support.