An Overview Of National Origin Discrimination Claims In Florida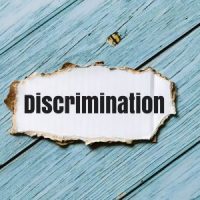 Every worker deserves fair and equitable treatment in the workplace based on their own skills, qualifications, and experience—not on stereotypes or other preconceived notions based on their national origin. In this article, you will find an overview of national origin discrimination claims in Florida.
What is National Origin Discrimination? 
As explained by the U.S. Equal Employment Opportunity Commission (EEOC), national origin discrimination is broadly defined as an employee being treated "unfavorably because they are from a particular country or part of the world." National origin discrimination can occur for a wide range of different reasons—from bias against certain ethnic groups to bias against immigrants more generally.
How to Prove National Discrimination in the Workplace
 To prove national origin discrimination, an employee must prove that they were subject to adverse employment action based on their actual or perceived national origin. An adverse employment action can come in a wide range of different forms. Some examples of adverse employment actions include:
Denial of a job position;
Denial of a promotion;
Lower pay or lower benefits;
Unfavorable job assignments.
Harassment by supervisors, co-workers, or customers;
Heightened scrutiny in the workplace; and
Termination.
One of the keys to bringing a successful national origin discrimination claim under federal law or Florida law is proving that the adverse treatment occurred because of the employer's discriminatory bias based on national origin. Unfortunately, many employers try to conceal discrimination with pretextual (false) reasoning.
Note: National origin discrimination is not always isolated. It may sometimes concur in conjunction with ethnic discrimination and/or racial discrimination.
Know the Laws that Protect Florida Workers Against National Origin Discrimination 
Discrimination on the basis of national origin is prohibited under both federal and state law. Title VII of the Civil Rights Act of 1964 and the Florida Civil Rights Act (FCRA) both contain provisions that protect workers on the basis of national origin. Notably, both Title VII and the FCRA apply to businesses and organizations in Florida with fifteen or more total workers.
Employment Laws Protect Workers On the Basis of Actual and Perceived National Origin 
Federal and state employment laws that protect workers against discrimination on the basis of national origin apply to workers regardless of their nation of origin. The full range of national origins are protected. Notably, the laws protect workers on the basis of both actual and perceived national origin discrimination.
As an example, a Latino employee who was born and raised in Florida could potentially be the victim of national origin discrimination. While that employee's national origin is the United States, mistreatment based on an employer's (false) perceptions of their national origin are still protected under the law.
 Get Help From a National Origin Discrimination Attorney in Florida 
No employee should be subject to adverse treatment on the basis of their actual or perceived national origin. If you or your family member was discriminated against due to national origin, please do not hesitate to contact a Florida employee rights attorney for help.