Do Florida Workers Have the Right to Take Medical Leave?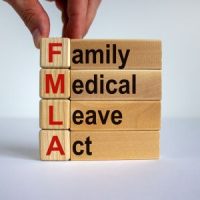 If you have a serious illness, injury, or other type of medical issue, you may be considering taking time off from your job. This raises an important question: Do employees in Florida have a guaranteed right to take medical leave? The answer is "it depends"—some workers may be eligible to take job-protected, unpaid leave under the Family and Medical Leave Act (FMLA).
The Federal FMLA is the Law that Protects Worker Leave Rights in Florida
 The Family and Medical Leave Act (FMLA) is a federal law that provides guaranteed, job-protected unpaid leave to deal with emergency situations for certain qualifying workers. Some states have a state-level counterpart to the FMLA. However, Florida is not one of these jurisdictions. Employees in Florida rely solely on the federal statute for guaranteed leave protections. What does the FMLA actually do? If an employee is qualified to take leave, they have the right to take unpaid time off without losing their job. In other words, FMLA leave is job-protected.
Note: Individual employers in Florida may have their own voluntary unpaid or paid family and medical leave policies. Your employer may offer leave that is more generous than what is legally required.
 Understanding the Scope of the FMLA: Who is Covered by the Law? 
While the FMLA provides critically important job-protected leave rights to many workers in Florida, not everyone is covered by the law. The FMLA only applies to companies and organizations that have at least 50 employees within a 75 mile radius. For workers at these companies, they are only covered by the FMLA if:
They have been employed for at least one year; and
They have worked at least 1,250 hours over the previous year.
 The FMLA Provides Job-Protected Leave for Several Different Reasons 
The Family and Medical Leave Act (FMLA) offers job-protected leave for employees during significant life events, ensuring they can address personal and family needs without fearing job loss. You may be entitled to take FMLA leave for the following reasons:
The birth of or adoption of a new child (as a parent);
To provide care for an immediate family member, such as spouse, child or, parent;
To deal with a serious health condition that you are personally facing; and
An urgent situation related to you or your family member's military service.
 A Maximum of 12 Weeks is Available Under the FMLA 
Are you qualified to take job-protected FMLA leave in Florida? You may be wondering how much leave is actually available under the law. The short answer is that most employees can take a maximum of 12 weeks of FMLA leave during a 12 month period. Though, 26 weeks of job-protected leave may be available for certain military families.
 Get Help From a Florida Family and Medical Leave Attorney 
Family and Medical Leave Act (FMLA) cases are complicated. If you have any questions about exercising your rights under the FMLA, an experienced attorney can help. Contact a Florida employment lawyer today for a confidential, no obligation consultation.