DOL Finds that Florida Employer Unlawfully Retaliated Against Worker in Violation of FMLA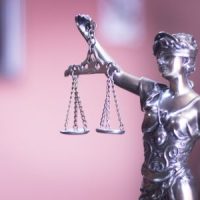 On June 20th, 2023, the U.S. Department of Labor (DOL) announced that an employer has been held legally liable for unlawfully retaliating against a worker who exercised their rights under the Family and Medical Leave Act (FMLA). This article includes a more detailed overview of the enforcement action as well as a guide to the key things that employees should know about workplace retaliation.
Employer Retaliated Against Central Florida, $25,000 in Damages 
The Wage and Hour Division of the DOL determined that Florida East Coast Railway LLC violated the Family and Medical Leave Act (FMLA) by unlawfully terminating an employee who requested leave for a health condition. The railway demanded a fit-for-duty medical examination without the necessary one month's notice and subsequently used the results to retroactively reject the employee's original application after almost ten years of service. This action was inconsistent with company policy and a violation of the federal FMLA. The DOL confirmed that $25,000 in back wages were recovered on behalf of the affected employee.
Three Things Employees in Florida Should Understand About Retaliation Claims 
Workers in Florida have certain rights and protections under both federal and state laws. Of course, these rights are only valuable to the extent that employees are actually able to use them. The law protects workers against being punished. When it comes to retaliation claims, it is important for employees to understand the following three things:
Employees Should Be Able to Exercise Legally Protected Rights: Federal and state laws—including but certainly not limited to the Family and Medical Leave Act (FMLA)—provide employees with a set of rights and protections. Employees should be able to exercise these rights without fear of reprisal from their employers.
Retaliation is Adverse Action Connected to Protected Activity: Retaliation occurs when an employer takes an adverse action against an employee as a response to the employee engaging in legally protected activity. Adverse actions may include termination, demotion, or other negative changes in employment conditions. The central point to understand is that there must be a causal connection between the protected activity (e.g., filing a complaint) and the adverse action (e.g., being fired).
The Most Common Basis Cited in Employment Claims: Retaliation is a serious issue. In many cases, retaliation claims are tied to discrimination. For instance, an employee might file a complaint alleging discrimination based on race, gender, religion, or other protected characteristics. If the employer takes adverse action against the employee for making the complaint, this could form the basis of a retaliation claim.
 Get Help From a Florida Workplace Retaliation Attorney Today 
As an employee in Florida, you should be able to exercise your rights under the law without facing illegal retribution from your employer. If you or a loved one was retaliated against for exercising your rights under the FMLA or any other state/federal employment law, an experienced Florida workplace retaliation attorney can protect your rights and your interests.