DOL Cites Dollar General For Serious Workplace Safety Violations in Florida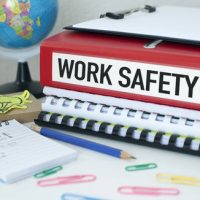 On July 13th, 2023, the Department of Labor (DOL) announced that Dollar General—the Tennessee based discount variety retailer—has been cited for serious workplace safety violations. Federal authorities determined that two Tampa area locations repeatedly put workers in harm's way. Within this article, you will find an overview of the enforcement action and your rights to raise a complaint about a workplace safety violation in Florida.
Two Dollar General Stores in Florida Cited for Fire Hazards and Electrical Hazards 
The Occupational Safety and Health Administration (OSHA) has issued citations to Dollar General for repeated safety violations found at two of its Tampa-area stores. The issues were discovered during workplace inspections that occurred on January 18th, 2023 and January 20th, 2023.
The investigations revealed blocked exit routes, electrical hazards, non-operational employee restrooms, and tripping hazards due to an uncovered sewer drain. Notably, A Dade City store was found to have an emergency exit blocked by merchandise and rolling containers, posing a fire and entrapment risk. The employer will face $342,282 in financial penalties.
 DOL: Dollar General is Now Considered Repeat Workplace Safety Violator 
As part of its announcement of the enforcement action against the two Florida locations, the DOL emphasized that Dollar General is considered a repeat workplace safety violator. Since 2017, the discount retail corporation has amassed over $21 million in fines due to safety breaches in over 243 inspections across the country. Notably, Dollar General locations in the Southeastern United States  were disproportionately responsible for the problems. Dollar General was assessed nearly $10 million in penalties for violations in just three states: Florida, Georgia, and Alabama.
Workers in Florida Should Be Able to Report Suspected Workplace Safety Violations 
Ensuring safety at the workplace is vital. Florida workers should feel empowered to voice concerns regarding potential safety violations without fear of retaliation. By promoting a culture of transparency and accountability, employees can help prevent accidents and create healthier, more secure environments.
 A Worker May Have a Retaliation Claim If Punished for Reporting a Safety Hazard 
In an effort to maintain safe and secure work environments, employees should have the right to report any perceived safety hazard without fear of repercussions. If a worker is unjustly punished, demoted, fired, or otherwise negatively affected after reporting a safety concern, they may have a retaliation claim. There are federal and state laws in place that prohibit employers from retaliating against an employee who is acting in the interest of workplace safety. If you have any specific questions about this type of case, an experienced Florida workplace retaliation lawyer can help.
 Get Help From a Workplace Retaliation Lawyer in Florida 
Employees deserve safe, fair conditions while on the job. If your employer is violating state or federal workplace safety regulations, you should be able to raise a complaint without fear of retaliation. If you have any questions about a workplace retaliation claim, please do not hesitate to contact a Florida employment lawyer for help.