Disability Discrimination: What Does It Mean to Be "Qualified" for a Position?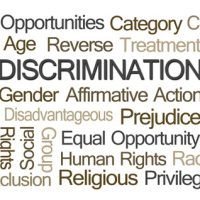 The Americans With Disabilities Act (ADA) is a federal law that prohibits disability discrimination in the workplace. Any employer in Florida with 15 or more employees is covered by the ADA. The law requires covered employers to not only refrain from explicit discrimination, but also to make a good faith effort to provide an effective reasonable accommodation to qualified applicants or employees.
If you are a disabled worker, you may be wondering: What does it mean to be qualified for a job position under the ADA? The short answer is that a disabled worker is qualified if they can perform the "essential functions." In this article, workers will find an overview of the essential points to understand about how the ADA defines a "qualified" worker.
 Qualified Worker: Ability to Perform Essential Functions 
In the context of employment, a "qualified" worker refers to an individual who has the requisite skills, experience, education, and other job-related requirements to perform the essential duties of a position. Broadly defined, the essential functions of a job are fundamental job duties, not marginal ones. As an obvious example, the ability to drive is an essential function to working as a trucker.
An Overview of Factors that Can Be Used to Assess a Job's "Essential Functions"
There are often disputes in disability discrimination cases over whether or not a specific function is actually "essential." It is a case-specific assessment. Notably, federal law requires courts to at least consider—but not necessarily agree with—the employer's interpretation of an "essential function" for a specific job position. Beyond that, other key factors that may be considered include:
Whether the job position exists to perform the function in question;
Whether there are other employees who can perform that function instead;
The extent to which the job position in question is specialized;
The amount of time each week the employee would perform the function;
The adverse consequences the employer faces if the worker did not perform the function;
The work experience of current (and past) employees with a similar position; and
The terms of any applicable collective bargaining agreement.
 Understanding Reasonable Accommodations for Qualified Disabled Workers 
The notion of "reasonable accommodations" is at the heart of the discourse surrounding disability discrimination. The Americans with Disabilities Act (ADA) mandates employers to provide reasonable accommodations to qualified individuals with disabilities, unless it causes undue hardship. These accommodations could range from modifying work schedules and providing assistive technology to restructuring job tasks or making facilities more accessible. What constitutes "reasonable" and "undue hardship" varies based on several factors, including the size and resources of the employer, the nature of the business, and the cost and feasibility of the accommodation.
 Get Help From a Disability Discrimination Attorney in Florida 
A disabled worker in Florida who can perform the core functions of a job position deserves a fair opportunity. If you or your loved one was passed over for a job or a promotion that you were qualified for based on your disability status, contact an experienced Florida disability discrimination attorney for immediate help.