EEOC Issues Updated ADA Guidance For Employees With Hearing Impairments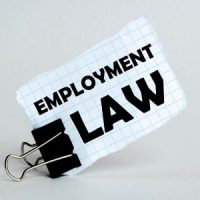 On January 24th, 2023, the Equal Employment Opportunity Commission (EEOC) officially released a new updated resource document for employers and employees called Hearing Disabilities in the Workplace and the Americans with Disabilities Act. The resource document provides technical guidance on how the ADA applies to workers who are deaf or otherwise have a hearing impairment. Here, our Florida employee rights attorneys highlight some of the key things that workers with hearing impairments should know about the latest guidance from the EEOC.
Five Things Employees Should Know About the EEOC's Hearing Impairment Guidance 
ADA Applies to Employers With 15 or More Total Employees 
The Americans with Disabilities Act (ADA) applies to employers with 15 or more total employees. This includes private employers, state and local governments, employment agencies, and labor organizations. All employers in Florida with 15 or more workers—including part-time staff—must comply with the ADA. 
Disability Interpreted in Favor of Expansive Coverage (Hearing Impairment) 
The ADA defines a disability as a physical or mental impairment that substantially limits one or more major life activities. The Equal Employment Opportunity Commission (EEOC) has interpreted this definition in favor of expansive coverage, which means that many individuals with hearing impairments may be protected under the ADA. An employee does not need to be completely deaf or have extreme hearing loss to be considered disabled under the law. 
Employer is Only Entitled to Certain Relevant Medical Information 
While employees with hearing impairments may sometimes need to turn over certain medical information—perhaps when requesting a reasonable accommodation—there are strict rules and regulations in place on what an employer can and cannot seek. An employer may only request medical information that is job-related and necessary. 
Disabled Employees May Seek a Reasonable Accommodation Under the ADA 
The ADA requires employers to provide reasonable accommodations to employees with disabilities, unless doing so would cause an undue hardship. A reasonable accommodation is any change in the work environment or in the way things are usually done that would enable an individual with a disability to perform the essential functions of the job. An accommodation may include assistive  technology. In its guidance, the EEOC emphasizes that assistive technologies for people with hearing impairments are now widely available and no longer prohibitively expensive for most employers. 
The ADA Prohibits Harassment Based on Disability Status, including a Hearing Impairment 
The ADA prohibits harassment of employees based on their disability status. This includes harassment that is based on an employee's hearing impairment. Employers are responsible for preventing and addressing harassment in the workplace, and must take appropriate steps to stop any harassing behavior that occurs.
Get Help From a Florida Disability Discrimination Lawyer Today 
The Americans with Disabilities Act (ADA) provides important legal protections to many workers with hearing impairments. If you or your loved one is an employee with a hearing impairment and you were subject to discrimination under the ADA, contact an experienced Florida disability discrimination for legal guidance and support.