DOL Recovers $105,000 On Behalf Of Employees From Florida Health Care Provider That Violated Overtime Laws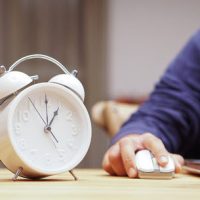 On January 4th, 2022, the Department of Labor (DOL) announced the recovery of $105,000 in unpaid overtime on behalf of several dozen employees in Florida. The DOL determined that HealthPlan Services Inc.—a medical industry benefits management company based in East Lake-Orient Park, Florida—failed to properly compensate employees for pre-shift work and did not count the value of bonuses and other financial incentives when determining overtime rate. Below, you will find a more detailed explanation of the wage and hour enforcement action by the DOL.
Allegations: Florida Employer Failed to Pay Overtime
Last year, the DOL initiated an investigation in the wage and hour practices of a large Tampa-based medical benefits management company called HealthPlan Services Inc. After finding overtime violations, the agency took enforcement action. It recovered $105,000 in back pay for at least 92 employees. Here are the two specific wage and hour violations cited by the DOL in this case:
Uncompensated Pre-Shift Work: The DOL determined that the Florida employer improperly failed to compensate employees for pre-shift work. According to the federal wage and hour regulator, employees at HealthPlan Services Inc. were not compensated for the time that it took to set up their computer, turn on their computer, and log-in to the appropriate software applications. Mandatory pre-shift work should be counted as "working time" under the FLSA. Not only should employees be directly compensated for this time, but it should be counted towards their hours worked. If an employee is undercompensated by five or ten minutes on each shift, that time can add up quickly and result in significant underpayment of wages.

Attainable Bonuses Improperly Uncounted: The DOL also determined that the Tampa employer improperly failed to count attainable bonuses when calculating overtime wages. In Florida, overtime pay is 1.5x a worker's standard hourly wage. When a worker is paid by the hour with no bonus structure, that calculation is straightforward. However, when there is a bonus structure and/or financial incentive structure in place, it is an employer's responsibility to ensure that the employee's overtime wage properly reflects their bonuses/incentives. A regularly attainable bonus should be included when determining the overtime wage of an employee in Florida.
In Florida, overtime laws arise primarily from the federal Fair Labor Standards Act (FLSA). The FLSA guarantees all non-exempt hourly employees time-and-a-half pay when they work more than 40 hours in a week. Employers covered by the FLSA have a legal obligation to properly record the hours of non-exempt workers so that they can pay the mandatory overtime wages.
Get Help From an Unpaid Overtime Attorney in Florida
Employees that put in long hours deserve the full and fair overtime pay owed to them under state and federal law. If you believe that you were denied overtime pay in violation of the Fair Labor Standards Act (FLSA), reach out to an experienced Florida wage and hour attorney for help.