Employment Law: Supreme Court Blocks OSHA Vaccine Mandate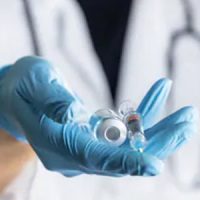 In 2021, the Occupational Safety and Health Administration (OSHA) put a workplace COVID-19 vaccine mandate in place for many large employers. In effect, the federal regulation required all employers with 100 or more workers to 1) require COVID-19 vaccination by January 6th, 2022, or 2) Put a program in place to test unvaccinated workers on a weekly basis.
That regulation will not take effect as scheduled. On January 13th, 2022, the Supreme Court of the United States blocked the OSHA COVID-19 vaccine mandate—granting a stay to the petitioners. In this article, you will find an analysis of the Supreme Court's decision and an overview of the implications for employees in Florida.
The Decision: A Stay Granted By the Supreme Court
In the case of National Federation of Independent Business v. Department of Labor, Occupational Safety and Health Administration, the nation's highest court granted a "stay" to petitioners seeking to block the OSHA employer vaccine mandate from taking effect. As noted previously, the "mandate" only applied to large employers (100+ workers) and would have required them to ensure that each employee is either vaccinated or tested on a weekly basis.
By granting the stay, the Supreme Court has stopped the regulation from taking effect. Technically, this is not a final rule. A preliminary stay—blocking of the rule—has been granted on the grounds that the majority of the Supreme Court believes that the petitioners are likely to prevail on the merits and that there would be irreparable harm if the regulation was allowed to take effect. On January 25, 2022, OSHA withdrew its vaccination and testing emergency temporary standard
Employee Rights: COVID-19 Vaccination, Federal Law, and Florida Law
It should be emphasized that the ruling in question relates to a federal regulation that would have required large employers to either mandate vaccination or implement a frequent testing regime. The Supreme Court has blocked federal regulators from imposing such a requirement on employers. The decision does not stop employers from imposing their own voluntary requirements.
However, Florida has state-level regulations in place that require private employers to allow employees to "opt-out" of a voluntary workplace COVID-19 vaccine requirement as long as one of several criteria are met. Here is an overview of employee rights regarding COVID-19 vaccine requirements under federal law and Florida state law:
Federal Law: Under federal law, private employers can impose their own COVID-19 vaccine requirements. However, any private employer requirement must conform to the Americans with Disabilities Act (ADA) and federal civil rights law. Employees can opt out on the grounds of disability and/or a good faith religious exemption.

Florida Law: Under Florida law, private employers can also impose a COVID-19 vaccination standard for its workforce. However, Florida has a more comprehensive five-part opt-out requirement. To start, Florida requires employers to make exceptions for disabled workers and for workers with a genuine religious objection. Additionally, Florida also mandates that employers must let workers opt-out for: A) Demonstrated COVID-19 immunity in the form of a prior infection, B) An agreement to undergo weekly tests paid for by the employer, and C) An agreement to use more comprehensive personal protective equipment (PPE) paid for by the employer.
Get Help From an Employment Lawyer in Florida
Employment law is complicated—especially with the ever-shifting regulations related to the COVID-19 pandemic. If you are an employee with any questions about your workplace rights under federal law or state law, contact an experienced Florida employment lawyer for help.