DOL Recovers More Than $110,000 In Back Wages On Behalf Of Dozens Of HVAC Workers In Florida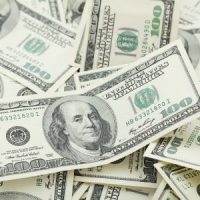 On August 15th, 2022, the United States Department of Labor (DOL) announced that more than $113,000 in back wages have been recovered on behalf of 169 heating, ventilation and air conditioning (HVAC) workers in Florida. The DOL notes that 11 different employers in Florida's HVAC industry were cited for not properly paying overtime wages. In this blog post, you will find a more detailed overview of the wage and hour enforcement action.
Allegations: Employers Undercut Employee Wages When Determining Overtime Pay 
Following a tip, the DOL initiated a wage and hour investigation into the workplace practices of several HVAC contractors in Florida. Some of the companies in question had common ownership structures, though others did not. The employers were located primarily in North Florida, including in Jacksonville Beach, Tallahassee, Bradenton, Daytona Beach, and Gainesville. After an in-depth investigation, the DOL determined that the employers collectively failed to pay proper overtime wages to 169 HVAC employees. The DOL found a number of different violations, including:
Undercounted Hours: Some of the employers cited failed to properly count all of the hours worked by employees. When employees worked on multiple contracts in a given pay period, those hours were not always combined—meaning a worker was paid straight wages even though they worked more than 40 hours in a week.
Improperly Low Baseline: The DOL also determined that some of the employers cited used an improperly low baseline for calculating an employee's overtime wages. Under the FLSA, overtime pay is time-and-a-half (1.5x) a worker's standard hourly wage. Though, bonuses and commissions may need to be considered when calculating the proper overtime pay.
How Overtime Rate is Calculated Under the FLSA 
The Fair Labor Standards Act (FLSA) is a federal law that dictates overtime pay in Florida. Under the FLSA, non-exempt workers are entitled to overtime pay when they put in more than 40 hours in a week. As many people are broadly aware, overtime pay is time-and-a-half. In many circumstances, the overtime calculation is relatively straightforward. For example, if an employee earns $20 per hour, then their overtime rate would b $30 per hour.
 However, calculating overtime pay can be a little more complicated for employees who are paid—at least in part—through regular bonuses. The FLSA divides bonuses into two categories: 1) Discretionary, and 2) Non-discretionary. Any non-discretionary bonuses must be included when calculating an employee's overtime rate. There are comprehensive regulations in place for determining whether a bonus payment is non-discretionary. For example, a bonus paid based on a preset formula—such as getting work done more quickly than expected—is non-discretionary under the FLSA. It must be included in overtime calculations.
Get Help From an Unpaid Wage Attorney in Florida 
Most HVAC workers are entitled to overtime pay for overtime work under the Fair Labor Standards Act (FLSA). If you or your loved one works for a contractor and you were denied overtime wages, contact an experienced Florida wage and hour lawyer for help with your employment law case.