Florida Heavy Equipment Company Settles Racial Discrimination Lawsuit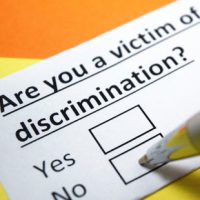 On August 8th, 2022, the Equal Employment Opportunity Commission (EEOC) announced that Ring Power Corporation—a CAT affiliated heavy equipment dealer serving markets in North Florida and Central Florida—will pay $65,000 and revise its employment policies to resolve a racial discrimination lawsuit. In this article, you will find a more detailed overview of the settlement and an explanation of the steps that you should take if you believe that you were subject to race discrimination in the workplace.
Workplace Discrimination: African American Employee Assigned Menial Duties, Harassed 
The employment law complaint from the EEOC states that Ring Power Corporation hired an African American man to work as a technician at its St. Augustine location. The employee was highly qualified for the position and previously worked as a technician in the United States Navy. He was reportedly the only African American technician in his department throughout the entire course of his tenure at the company. The following allegations were raised:
The employee's supervisor (a white man) used the N word when referring to him;
The employee's supervisor made comments to the effect that the African American technician was "only good for cleaning" despite his clear qualifications; and
The employee was denied opportunity to perform technical work and was eventually resigned to a less favorable job position.
The EEOC filed a race discrimination lawsuit on behalf of the employee in the United States District Court for the Middle District of Florida. The matter has now been settled. The employer will pay  $65,000 in compensation to the affected worker. Additionally, the company will revise its workplace policies, including specialized training for supervisors on racial discrimination.
What to Do If You are a Victim of Race Discrimination in the Workplace 
There are federal and state laws in place that bar race workplace discrimination. Discriminatory employment practices can take many different forms—from refusal to hire to denial of promotion to harassmesnt to heightened and unfair scrutiny on job performance. If you believe that you were a victim of race discrimination on the job, it is crucial that you take action to protect yourself. Here are four key steps to take if you are considering filing a race discrimination claim:
Document what happened. Preserve any evidence you regarding the race discrimination and write down your story.
Know your rights under the law. Federal and state race discrimination laws cover employers with 15 or more employees in Florida. Local laws may cover small employers.
Be proactive. You have a limited amount of time to initiate a race discrimination claim.
Consult with a Florida employment law attorney. A lawyer can help you navigate the complexities of the legal claims process. 
Get Help From a Race Discrimination Attorney in Florida 
Unfortunately, race discrimination remains a problem in workplaces in Florida and throughout the country. If you or your family member was discriminated against based on race, color, ethnicity, or national origin, an experienced Florida employment law attorney can help protect your rights.