EEOC Wins Half Million Verdict In Sex Discrimination Case In Florida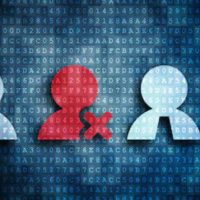 On August 3rd, 2021, the Equal Employment Opportunity Commission (EEOC) published an official press release confirming that the agency has obtained a $500,000 verdict from a federal jury in a Florida sex discrimination case. In this article, you will find a more comprehensive overview of the verdict and an explanation of your right to protection against sex discrimination under Title VII of the Civil Rights Act.
Allegations: Qualified Employee Was "Too Motherly" to be General Manager
Cigar City Motors, Inc. is a company that owns and operates five Harley-Davidson dealerships across Central Florida, including in Tampa. According to allegations raised in a complaint filed by the EEOC, the company has never had a female 'General Manager' at any of its five dealerships. Based on the size of the company (more than 15 employees), it is covered by the Title VII of the Civil Rights Act.
On behalf of a female sales manager named Virginia Duncan, the EEOC filed a sex discrimination lawsuit based on the company's refusal to offer her a promotion. Several former General Managers at Cigar City Motors testified that they believe that Ms. Duncan was well-qualified for a position. However, she was passed over multiple times for a male employee and she was called "too motherly" to fill the role.
Jury Verdict: $500,000 in Punitive Damages
Cigar City Motors refused to reach a pre-litigation settlement with the EEOC. The employment discrimination case went to trial. After hearing the case raised by both parties, the Tampa, FL based jury returned a unanimous 8 to 0 verdict in favor of the female employee. The jury awarded Ms. Duncan $500,000 in punitive damages—finding that her sex was a motivating factor in the company's repeated denial of her promotion. Certainly, the two key facts in the case were the Cigar City Motors' total lack of female general managers in its entire history as well as the specific gender-based comments made in regards to the female employee.
Sex Discrimination: Denial of a Promotion
Title VII of the Civil Rights Act of 1964 applies to all companies and organizations with 15 or more total employees. Under Title VII, employers are strictly prohibited from treating workers less favorably based on their sex/gender.
If a qualified employee is denied a promotion and their sex/gender is at least a partial motivating factor in that decision, the employer may be liable for sex-based discrimination. While no worker is guaranteed a right to a promotion, Title VII protects workers from being denied fair and equal employment opportunities on the basis of the sex, gender, or sexual orientation.
Get Help From an Employment Discrimination Attorney in Florida
All employees should be assessed based on their personal qualifications for a position—not on stereotypes or preconceived notions about their abilities based on their gender/sex. If you or your loved one was the victim of sex-based discrimination in the workplace, contact an experienced Florida employment lawyer for help with your case.