Employment Law: What Is A Federal EEO Complaint?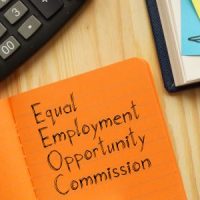 The United States Equal Employment Opportunity Commission (EEOC) was established as part of the Civil Rights Act of 1964. It is the federal agency that administers and enforces civil rights laws related to discriminatory practices in the workplace. An employee who is covered by Title VII of the Civil Rights Act may file a complaint if they face unlawful workplace discrimination. There is a specialized process in place for federal sector employees. In this article, you will find an overview of EEO complaints and your options if you are subject to discrimination in the workplace in Florida.
Federal Sector Employees are Covered By EEO Laws 
Across all agencies, there are nearly two million federal employees nationwide. These workers are by no means limited to Washington D.C. There are many federal workers in every state. The United States Office of Personnel Management (OPM) reports that there are nearly 90,000 federal workers in Florida alone. The federal government is supposed to be a "model employer"—meaning it is supposed to follow best practices regarding wage and hour laws and equal employment opportunity laws. All federal workers have rights under Title VII of the Civil Rights Act of 1964.
 Federal EEO Claims Generally Start With a Counselor 
Were you subject to discriminatory practices as a federal employee in Florida? If so, then your case often starts by contacting an EEO Counselor at the agency where you are employed. You should report the matter and seek professional legal representation. Be proactive. Federal employees are required to report discrimination within 45 days of the last offending act.
 What it Means to File a Formal EEO Complaint as a Federal Sector Worker 
Federal workers have the right to file a formal EEO complaint after they report the matter and it is referred to an EEOC counselor. Once a complaint is filed, the EEOC will first determine if your case must be dismissed for a procedural reason—such as a statute of limitations violation. If it can proceed, the EEOC will investigate the allegations. There is a 180 day time limit for this initial investigation. Upon the conclusion of the investigation, the EEOC will give an employee two choices:
Request a hearing before an administrative judge; or
Ask the agency to render a decision on whether or not discrimination occurred.
As federal sector EEO claims are notoriously complicated, it is imperative that you are represented by an experienced workplace discrimination lawyer. You cannot rely on an employer or the EEOC to protect your best interests. An attorney can conduct an independent investigation and take action to ensure that your rights are protected every step of the way.
 Get Help From an Employment Discrimination Lawyer in Florida 
The EEO claims process is complicated. You do not have to navigate a federal or state discrimination complaint on your own. If you or someone in your family was subject discrimination in the workplace, an experienced Florida employment law can protect your rights.