Florida Workers File Unpaid Overtime Lawsuit Against Health Care Provider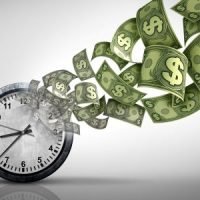 On October 13th, 2022, two workers in Florida filed an unpaid overtime lawsuit against a health care provider. The wage and hour case (Martin et al v. HCA-IT&S Field Operations, Inc.) was filed in the United States District Court for the Southern District of Florida. It is a proposed collective action lawsuit. Two employees are seeking to get class action status to bring a claim on behalf of similarly affected workers. In this article, you will find an overview of the unpaid overtime lawsuit as well as an explanation of employee rights under the FLSA.
Wage and Hour Claim: Improperly Uncompensated Break Time Led to Overtime Violation 
HCA – IT&S Field Operations, Inc. is a Delaware-based company that operates in a number of different states, including in Florida. According to the allegations raised in the wage and hour complaint, the company was responsible for failure to pay overtime. In a proposed collective action lawsuit, two employees in Florida allege that they were not properly compensated under the Fair Labor Standards Act (FLSA). More specifically, they contend that they were not properly paid for certain "break" periods. As a consequence of this time not being recorded or compensated, the employees allege that they worked overtime hours without being paid time-and-a-half as is required by the law.
 Understanding the Overtime Pay Requirements Under the FLSA 
Most employees in Florida are covered by the Fair Labor Standards Act (FLSA). The FLSA is a federal law that requires employers to pay overtime (time-and-a-half) to non-exempt employees who work more than 40 hours in a week. In contrast, exempt employees are not entitled to overtime pay. However, an employer cannot simply decide who is exempt from overtime regulations. Here are two key things that all employees in Florida should understand about their rights under the FLSA:
They are entitled to overtime pay if they are a non-exempt employee. There are strict criteria that must be met for a worker to be classified as overtime exempt for the purposes of the FLSA.
Employers must accurately record all of the hours worked by non-exempt employees. Only if your company or organization actually counts all of your hours worked will you be properly compensated for overtime pay.
The second point is at issue in the recent wage and hour claim filed in federal court in South Florida. The employees who filed the complaint contend that some of their hours were not properly counted. Not only were they not compensated for these uncounted hours (a minimum wage violation), but the alleged uncounted hours pushed their total work week over 40 hours—meaning they also believe that it triggered an overtime pay violation.
Get Help From an Unpaid Overtime Lawyer in Florida 
Workers deserve overtime pay for overtime hours. If you were not properly paid for the full hours you worked, you may have been denied overtime pay. Your rights may have been violated under the FLSA. Consult with a Florida wage and hour lawyer for immediate assistance with your case.