Federal Court Rejects Florida Whistleblower Claim Against Wells Fargo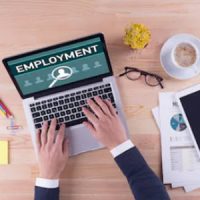 Florida's whistle-blower laws are designed to protect employees who report, or refuse to engage in illegal activity on behalf of their employer. It is illegal for an employer to fire, discipline, or otherwise retaliate against an employee engaged in protected whistleblowing activity. That said, an employee who fails to engage in actual whistle-blower activity cannot later attempt to challenge a legitimate disciplinary action taken by the employer.
11th Circuit: Fired Employee Never Expressed a "Positive Unwillingness" to Engage in Fraudulent Activity
A recent unpublished decision from the U.S. 11th Circuit Court of Appeals, Berber v. Wells Fargo, NA, helps to illustrate this point. The plaintiff worked as a personal banker for Wells Fargo in Fort Lauderdale. She was fired roughly eight months later. Wells Faro said the termination was due to the plaintiff's failure to meet her sales goals.
The plaintiff subsequently sued Wells Fargo under the Florida Whistleblower Act. She alleged that Wells Fargo's explanation for her termination was pretextual. In fact, the plaintiff said she was fired for engaging in "fraudulent sales practices," such as those identified by the U.S. Consumer Financial Protection Bureau as part of the 2016 Wells Fargo account fraud scandal.
But both a federal trial court, and later the 11th Circuit, dismissed the plaintiff's lawsuit as lacking merit. The 11th Circuit explained the plaintiff never actually identified any specific instance where Wells Fargo asked her to engage in illegal activity. More to the point, the plaintiff never pointed to any situation where she engaged in a protected activity, such as reporting potential fraud to regulators or even refusing a request to do something illegal.
As the 11th Circuit described the plaintiff's complaint, she "seems to be arguing that she was indirectly pressured to engage in fraud, because [her] sales goals were so high as to be otherwise unattainable." At the same time, however, the plaintiff acknowledged she was "unaware" of Wells Fargo's fraudulent sales practices at the time she worked for the company, and she never reported any suspicious activity or "refused a request to engage in fraud."
Although the plaintiff may have felt "pressured" to increase her sales, the appeals court said pressure was not the same thing as "pressure to commit fraud." Absent more specific allegations, the court said it was unwilling to make such a "momentous leap" in logic.
The Court also rejected the plaintiff's suggestion that her "passive inaction" should be considered a "refusal" to engage in illegal activity under the Florida Whistleblower Act. A refusal requires a person to "show or express a positive unwillingness to do or comply with" a request or demand. There was "no interpretation" of the facts alleged by the plaintiff, the Court said, in which she ever expressed a "positive unwillingness" to engage in illegal activity.
Need Help Understanding Florida's Whistleblower Laws?
Florida employers need to carefully review and understand how whistle-blower laws apply to their businesses. Proper preparation can help you in defeating baseless claims from disgruntled former employees down the line. If you need additional advice or assistance on this topic, contact a qualified Florida employment law attorney today.
https://www.floridalaborlawyer.com/the-importance-of-getting-it-in-writing-how-non-compete-and-non-solicitation-agreements-can-protect-florida-business-owners-from-independent-contractors-working-on-the-side/