EEOC Issues Guidance for Employers to Assist with ADAAA and Pandemic Preparedness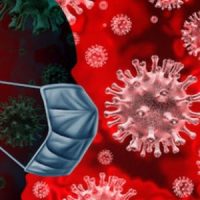 On March 11, 2020, the World Health Organization (WHO) declared the coronavirus disease (COVID-19 or the Coronavirus) a "pandemic."
Especially as businesses begin to gradually re-open after Stay-at-Home Orders, one question that many Florida business owners have is how their duty to help prevent the spread of COVID-19 may conflict with existing legal obligations under the Americans with Disabilities Act (ADA). According to a statement from the U.S. Equal Employment Opportunity Commission, the ADA remains in full effect during a pandemic, but that does not "interfere with or prevent employers from following the guidelines and suggestions made by the [Centers for Disease Control and Prevention] about steps employers should take regarding the Coronavirus."
What Employers Can–and Cannot–Do to Combat COVID-19 Under the ADA
The EEOC previously issued guidance in 2009 regarding "pandemic preparedness in the workplace." Some of this information should prove useful to Florida business owners in addressing the current situation. Here is a brief rundown of some of the key points from the EEOC's guidance as it relates to the ADA:
An employer can ask an employee non-disability-related questions regarding their availability during a pandemic. For example, you can ask your employees if they will be unable to report to work because they must stay home to care for their children.

An employer can require new hires to undergo a medical examination after extending a job offer, provided "all entering employees in the same job category are required" to undergo such an exam. The results of any such examination, of course, must remain confidential.

An employer cannot rescind a job offer to a new hire because they have a "medical condition" that puts them at "increased risk of complications" from COVID-19. There is an exception if the new hire would pose a "direct threat," i.e., they would be required to make regular physical contact with the public in their position.

An employer may ask an employee if they are experiencing symptoms of a pandemic disease, as this is not considered "disability-related." Again, the employer must keep any information it receives confidential.

Employers may, in a pandemic situation, take their employees' body temperatures.

An employer may ask an employee if they have recently traveled from a location where the COVID-19 disease has spread; this is not considered a disability-related question.

An employer must continue to provide ADA-related accommodations during a pandemic, except where the employer can show that employee poses a "direct threat," as described above.

Employers may implement infection-control practices to avoid the spread of COVID-19 in the workplace; such measures do not violate the ADA. And of course, employer can (and should) permit employees to work from home when possible.
This guidance should not be taken as a definitive statement of the law. The COVID-19 pandemic presents a unique and constantly evolving legal situation. If you are an employee or with specific questions about disabilities and COVID-19, please contact a qualified Florida employment law attorney right away.