Five Mistakes To Avoid When Negotiating A Severance Agreement In Florida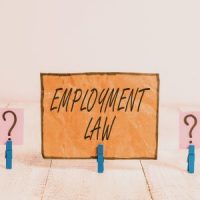 For an employee, leaving a job can be challenging—even when it is clear that it is time to move on. A severance package (severance pay) helps to ease the transition. If you are negotiating a severance agreement, it is crucial that you know how to protect yourself and your rights. Too many employees make mistakes. In this article, you find an overview of five mistakes that you should avoid as an employee when you are negotiating a severance package.
Assuming that You are Automatically Entitled to Severance Pay 
As a starting point, it is important to understand how severance pay works in Florida. It is not required. Indeed, neither the Fair Labor Standards Act (FLSA) nor Florida law guarantee employees a right to a severance package. Instead, severance packages are negotiated by the parties (employer and employee). Knowing your right to negotiate is one of the keys to getting the best severance package. 
Signing an Agreement Without Actually Reading It or Understanding It 
Assuming it does not contain illegal terms, a severance agreement is a legally enforceable contract in Florida. You should never sign a severance agreement without reading it and understanding it. As a general rule, most severance agreements require workers to give up certain rights—including the right to sue the company for wrongful termination, discrimination, or other violations. Make sure you know what you are signing. 
Not Asking for Enough (Pay, Benefits, etc.) 
A big mistake that employees make is not negotiating the terms of their agreement. When an employer presents you with a severance package, they are effectively making an "offer." You have the right to make a counter offer. You can ask for additional severance pay, better benefits, or some combination of both. It is a mistake to assume that you have no real right to negotiate. 
Not Thinking About What You are Giving Up By Signing 
You should always know exactly what you are giving up by signing a severance agreement. As noted previously, by signing an agreement you will likely be giving up (or limiting) your right to file a lawsuit against your former employer. If you believe that you have any type of legal claim against the employer, it is imperative that you speak to an experienced Florida employment law attorney before signing a severance agreement. The employer may be trying to get you to give up your right to take legal action. 
Failing to Seek Professional Legal Representation 
Severance agreements are complicated. When an employer presents you with a severance agreement, you can be sure that the contract has been drafted and reviewed by a lawyer. Your employer's lawyer is responsible for ensuring that the interests of the business/organization are properly protected by the agreement. Employees should always have a proposed severance agreement reviewed by an experienced attorney.
Get Help From an Employment Lawyer in Florida 
Are you preparing to sign a severance agreement? If so, it is crucial that you know that the contract properly protects your rights and interests. An experienced Florida employment lawyer can help with the negotiation and review of a severance agreement.