Florida Employer Pays $304,466 In Back Wages To Resolve Special Wage Rate Violations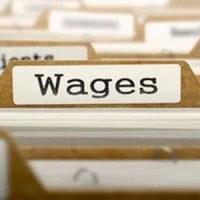 On August 24th, 2021, the Department of Labor (DOL) announced that Sunland Center—a state-funded agency for persons with disabilities operating in Jackson County, Florida—will pay $304,466 to 163 different workers. The DOL determined that the employer violated the Fair Labor Standards Act (FLSA) by paying employees a sub-minimum wage and not offering the support services mandated by the federal law. In this article, you will find a more detailed overview of the DOL's enforcement action against the Florida employer.
DOL Findings: Florida Employer Improperly Underpaid Workers
Sunland Center is a state-funded agency located in Marianna, near the Florida-Georgia border. It serves individuals who have intellectual and developmental disabilities. Under a federal law called the Workforce Innovation and Opportunity Act, certain employers that serve people with disabilities can obtain a type of certification that allows them to pay specialized minimum wage rates. In other words, they are exempt from the standard minimum wage requirements of the Fair Labor Standards Act (FLSA).
However, these employers can only lawfully pay special minimum wage rates when certain requirements are met. Specifically, these employers must provide considerable support services to workers with developmental/intellectual disabilities concurrently with their employment. In this case, the DOL determined that Sunland Center failed to live up to its responsibilities. Federal regulators have ordered that the employer must pay more than $304,000 in back pay to workers who were paid a sub-minimum wage while also not receiving adequate support services.
The Workforce Innovation and Opportunity Act: Employee Protections
Signed into law by President Barack Obama in 2014, the Workforce Innovation and Opportunity Act contains a provision designed to provide additional employment options for individuals with developmental/intellectual disabilities. To do so, the law allows some employers to pay a sub-minimum wage under the FLSA when they provide qualifying workers with support service at the same time. Under the federal statute, employers relying in this FLSA-exemption must:
Provide comprehensive career counseling to workers;
Provide ongoing referral opportunities to workers;
Work directly with a state-based vocational agency; and
Keep careful, comprehensive employment records.
These are strict requirements. An employer that utilizes the FLSA exemption contained in the  Workforce Innovation and Opportunity Act must comply with all regulations. If they fail to do so, they are responsible for paying the full minimum wage rate to employees. As the DOL determined that Sunland Center did not provide adequate support services, the employer must now pay back wages to all affected workers who were not previously paid the full minimum wage.
Get Help From a Wage and Hour Lawyer in Florida
Employers that receive specialized minimum wage certification must provide comprehensive services to workers under the Workforce Innovation and Opportunity Act. Failure to do so is a violation of the FLSA. If you have any specific questions or concerns about special wage rates, please do not hesitate to reach out to an experienced Florida wage and hour attorney for help.