More Than $250,000 Recovered On Behalf Of Restaurant Workers In Florida Who Were Unlawfully Forced To Live On Tips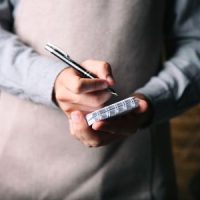 On February 22nd, 2023, the Department of Labor (DOL) published a press release confirming that the agency has recovered $253,044 in back wages on behalf of several dozen restaurant workers in Central Florida. Many of the workers were unlawfully forced to live off of tips. Other workers were denied overtime. Below, we discuss the enforcement action taken by the DOL, the challenges that restaurant workers face, and steps that you should take if you were denied the proper wages in Florida's restaurant industry.
Wage and Hour Enforcement Action: Four Florida Restaurants Underpaid Workers 
The DOL took enforcement action against four restaurants in Central Florida. All four of the businesses were owned by Juan Zarinana. According to the findings from the DOL, the restaurants did not pay any direct wages to its servers. Instead, the servers were forced to entirely rely on tips from customers. Under federal law, the minimum direct wage for a tipped employer is $2.13. Additionally, when combined with tips, all servers in Florida must make at least $7.98 for each hour.
The DOL also found that the restaurants failed to pay proper overtime wages to employees. For the most part, restaurant workers are non-exempt employees under the Fair Labor Standards Act (FLSA)—meaning they are owed time and a half when working more than 40 hours in a week. In total, the DOL reports that 93 workers were affected by the wage and hour violations. The agency has recovered $253,044 in back pay. The compensation will be split amongst the workers.
 Wage and Hour Violations are a Persistent Problem in the Restaurant Industry 
Wage and hour violations remain a pervasive issue in the restaurant industry, with many workers not receiving the compensation they are entitled to under the law. Among other things, this includes unpaid overtime, tips being withheld or distributed unfairly, and misclassification of workers as exempt from overtime pay. It is imperative that restaurant workers are compensated fairly.
 What to Do If You are a Florida Restaurant Worker Denied Minimum Wage or Overtime Pay 
If you are a restaurant worker in Florida and believe that you have been denied minimum wage or overtime pay, it is normal to feel frustrated, stressed, and financially burdened. There are several steps you can take to protect your rights:
Keep detailed records of the hours you have worked and the wages you have received, including any tips or gratuities;
Be proactive—you only have a limited amount of time to initiate a wage and hour claim; and
Consult with an experienced Florida employment law attorney who can help you understand your legal rights and take action to get you justice and back pay.
Get Help From a Wage and Hour Claims Lawyer in Florida
 Restaurant workers put in long hours serving customers. They deserve the full and fair wages that they are entitled to under the law. If you or your loved one is a restaurant worker who was unlawfully denied overtime or a minimum wage, please do not hesitate to contact a Florida wage and hour attorney for immediate help.