NLRB General Counsel: Non-Compete Agreements Likely Violate NLRA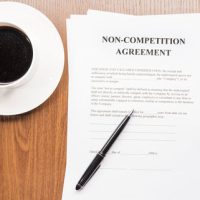 Non-compete agreements are contracts (or provisions of contracts) where an employee agrees not to directly compete against an employer for a period of time after the employment relationship ends. Florida law tends to favor the enforcement of non-compete agreements so long as they protect a "legitimate business interest" and are "reasonable in nature and scope." Yet non-competes face scrutiny at the federal level, where the Biden administration has increasingly taken the position that these agreements are largely anti-competitive and unfairly restrict the rights of employees.
Do Non-Competes "Chill" Employees' Ability to Engage in Collective Action?
On May 30, 2023, Jennifer Abruzzo, the general counsel for the National Labor Relations Board (NLRB), issued a memorandum stating her belief that in most cases, non-compete agreements violate Section 7 of the National Labor Relations Act (NLRA). Section 7 is the provision of federal labor law that guarantees the right of employees to organize, form labor organizations, and collectively bargain with employers. Employers cannot interfere with an employee's Section 7 rights or punish them for exercising such rights.
In Abruzzo's view, "Non-compete provisions are overbroad" and "tend to chill employees in the exercise of Section 7 rights," as they can discourage employees from threatening to quit or change jobs as a means of engaging in concerted action to seek improved working conditions.
Some other Section 7 rights that Abruzzo identified as in conflict with non-compete agreements include:
the right of employees to seek or accept employment as a group with a local competitor of the employer as a means of obtaining better working conditions;
the right of employees to solicit their co-workers to work for a local competitor as part of a broader course of protected concerted activity; and
the right to seek employment, at least in part, to engage in union organizing involving multiple employers within the same trade and geographic reason.
To be clear, Abruzzo's views are not legally binding on employers at this time. Indeed, the general counsel's views have not been adopted, as of this writing, by the NLRB with respect to Section 7. Abruzzo's memo simply directs the NLRB's regional directors and enforcement staff to consider her views when investigating employee complaints regarding non-compete agreements. And since the NLRA does not apply to most supervisory employees, Abruzzo's views, even if ultimately adopted by the Board, would still not restrict the use of non-compete agreements between companies and their senior-level executives. Nor would her views prevent an employer from seeking to protect trade secrets through the use of non-disclosure agreements, a point that Abruzzo expressly conceded in the memo.
That said, if the Board were to adopt Abruzzo's position, it could potentially place the NLRA in conflict with Florida law regarding non-compete agreements, particularly with respect to what constitutes an employer's "legitimate business interests." It is also worth noting that the Federal Trade Commission is independently considering a rule to prohibit non-compete agreements altogether under its own regulatory authority.
Contact the Florida Employment Lawyers at Scott Law Team Today
The bottom line is that whether you are an employee or an employer, the rules governing non-compete agreements are likely to remain in a state of legal flux for some time. If you need advice and guidance on how to deal with these potential changes in the law, our experienced Florida employment lawyers are here to help. Contact Scott Law Team today at 561-653-0008 to schedule an appointment.