Florida Teachers Seek Judicial Block of State's New Union Law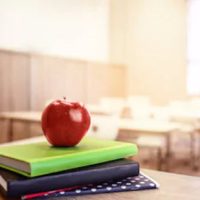 Earlier this year, Florida Governor Ron DeSantis signed a major legislative reform package into law that dramatically alters the landscape for many of Florida's public sector unions. The new law officially took effect on July 1st, 2023. According to a report from Orlando Weekly, the Florida Education Association—the state's largest teacher's union—is making a last ditch effort to get a federal judge to block the law. In this article, you will find a more detailed overview of the law as well as the lawsuit filed by the Florida Education Association.
Florida Law Puts Limits on Most Public Sector Unions
 In May of 2023, Florida Governor Ron DeSantis signed a law that brought big changes to most public sector unions in our state. Senate Bill 256 officially took effect on July 1, 2023. Here are some of the most important bullet points to understand about what the new law actually does:
The law prohibits public employers from deducting union dues from employee paychecks;
The law effectively shifted the responsibility of dues collection to unions more directly;
The law requires covered public unions to inform workers of Florida's right-to-work status; and
The law mandates that covered public sector unions must advise all employees of their right to decline or revoke membership at any time.
As of October 1, 2023, unions are required to disclose the number of dues-paying members during annual registration. If less than 60 percent of a bargaining unit are dues-paying members, unions must undergo a recertification election or face decertification.
Note: The law does not apply to unions representing law enforcement, correctional officers, or firefighters.
Florida's Largest Teachers' Union is Suing to Try to Block the Law
 The Florida Education Association is making a final attempt to block Florida's new public union law from remaining in effect. On June 26, 2023, Chief U.S. District Judge Mark Walker heard arguments in a lawsuit filed by the state's largest teachers' union as well as three other unions. Among other things, these public unions are collectively seeking to block key components of a recently enacted Florida law.
The unions contend that the law  infringes upon First Amendment and contractual rights. A focal point of the hearing was the legislation's requirement for union members to complete new government-mandated membership forms, which include statements about Florida being a right-to-work state. The unions argue that this compels them to disseminate state messages, thereby violating their First Amendment rights.
Another significant concern is the prohibition on automatic dues deductions from employee paychecks. The law excludes unions representing law enforcement officers, correctional officers, and firefighters. Judge Walker did not make an immediate ruling on the request for a preliminary injunction. Notably, a separate legal challenge has also been filed in a state court in Leon County.
 Get Help From an Employment Law Attorney in Florida 
Employment law is complicated. You need a skilled and experienced advocate on your side. To arrange a fully confidential, no obligation consultation with a Florida employment lawyer, please do not hesitate to contact our law firm today.