Pregnancy And Reasonable Accommodations: Know Your Rights In Florida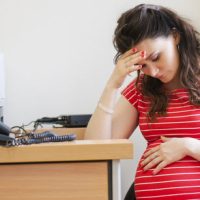 All employers should assess employees based on their qualifications—not on stereotypes. Workplace discrimination is unacceptable. Unfortunately, too many pregnant employees face discriminatory treatment from employers. Not only do many employers have a proactive duty to avoid pregnancy discrimination, they may be required to provide a reasonable accommodation. In this article, you will find a guide of the key things to know about pregnancy, workplace accommodations, and employee rights in Florida.
Pregnancy Discrimination: An Overview of Federal and State Law
As a pregnant worker, you may be protected against pregnancy-based discrimination under both state and federal law. Here is an overview of the laws that govern pregnancy discrimination cases:
Pregnancy Discrimination Act (Federal Law): The Pregnancy Discrimination Act of 1978 (PDA) is the primary federal law prohibiting discrimination on the basis of pregnancy status. It applies to employers with 15 or more full-time/part-time workers.

Americans With Disabilities Act (Federal Law): Some pregnancy discrimination claims fall under the Americans With Disabilities Act (ADA). If you have a pregnancy-connected temporary or ongoing disability, you may have rights under the ADA. It applies to employers with at least 15 workers.

Florida Civil Rights Act (State Law): Florida does not have a pregnancy-specific anti-discrimination statute. Further, the Florida Civil Rights Act (FCRA) has not always covered pregnancy discrimination. However, in 2015, the Florida Supreme Court ruled that discrimination on the basis of pregnancy status may be a form of sex/gender discrimination. The FCRA also generally applies to businesses and organizations that have 15 or more total workers.
Pregnant Workers May Be Entitled to an Accommodation
Pregnancy discrimination occurs when an employer covered by the PDA or FCRA treats an employee less favorably because of their pregnancy status. A pregnant employee who is suspended, terminated, denied benefits, or denied an opportunity for a promotion may be a victim of unlawful discrimination. Notably, some pregnant employees may also be entitled to workplace accommodations like days off, breaks, and flexible or remote scheduling. Here is the most important thing to know about federal law:
Employers must treat an employee who becomes temporarily disabled because of pregnancy or a pregnancy related medical condition the same as they would any other employee who is dealing with a disability.
In effect, this means that pregnant employees who are temporarily unable to perform certain job functions may be entitled to an accommodation to help them. For example, imagine that an office worker needs to lift and carry some moderately heavy boxes. An employee dealing with an impairment related to her pregnancy may be temporarily granted a light-duty accommodation that excuses her from non-essential heavy lifting. Other accommodations for pregnant employees may also be warranted under the PDA, ADA, and/or FCRA.
Get Help From a Pregnancy Discrimination Attorney in Florida
Pregnant employees deserve fair and equitable treatment in the workplace. If you or your loved one was improperly denied a reasonable accommodation for pregnancy, an employer may be liable. Get in touch with an experienced Florida pregnancy discrimination lawyer for help with your case.