Severance Pay: A Guide To Employee Rights In Florida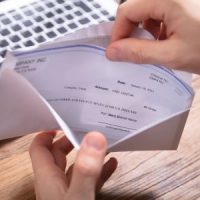 Leaving a job is never easy. Whether you are terminated, laid off, or resigning voluntarily, the transition period can be challenging. A severance package (severance agreement) can help to relieve some of the financial burden while transitioning to a new job. However, severance pay is not a guaranteed right under state or federal law. Instead, it is generally offered through an agreement in which the employee is required to give up certain rights. In this article, you will find a guide to severance agreements and employee rights in Florida.
Severance Pay is Not Guaranteed by Federal Law or Florida Law
First and foremost, it is important to understand that employees in Florida are not guaranteed severance pay under federal or state law. While many employers will provide severance packages under certain circumstances, they are not mandated to do so under the law. As explained by the U.S. Department of Labor (DOL), severance pay is "usually based on length of employment," but no specific amount is required nor is an employer required to offer any severance package at all.
Large employers may have severance "plans" that require them to offer pay to departing employees. These plans can be obtained by checking your handbook or asking human resources.
Three Things Florida Workers Know Should When Negotiating Severance
The most important thing that Florida workers should know about severance agreements is that they are voluntary contracts entered into by employers and employees. While you are not guaranteed severance pay under federal or state law, you are also not required to accept any specific severance package. Negotiation is always an option. Here are three key things that employees in Florida should know when negotiating a severance package:
You Need to Know What You are Giving Up: Businesses and organizations generally do not offer severance agreements purely out of the goodness of their own heart—at least not entirely. A severance package almost always requires an employee to give up certain legal rights. Carefully review the terms of any severance agreement. Most likely, it will require you to give up your right to sue your former employer for discrimination or wrongful termination. You may also be contractually obligated not to compete or solicit customers. All agreements, including severance agreements, should be reviewed by an employment attorney before signing.

You Can  Negotiate for More: As noted previously, you do not have to take a specific severance package. If you feel that a severance agreement is inadequate considering your years of contribution to the company and your potential claims against your former employer, you have can ask for additional financial compensation. However, be careful because an employer can retract its offer too. An experienced employment law attorney can help you negotiate a severance package.

You Should Consider All Potential Benefits: While severance pay often makes up the foundation of a severance package, employees may consider seeking other potential benefits as well. For example, you may be able to secure extended health insurance coverage of greater retirement benefits as part of your overall severance package. Knowing if you have a viable claim to release is a key determination in considering a severance package. Our firm reviews agreement as part of the intake process.
Get Help from Our Florida Employment Law Attorney
Severance agreements are complicated. It is crucial that you know your rights and responsibilities before signing a binding contract. If you have any specific questions about negotiating, drafting, or litigating a severance package, contact an experienced Florida employment law attorney for help.