What To Know About Florida's New Restrictions On COVID-19 Vaccine Mandates For Private Employers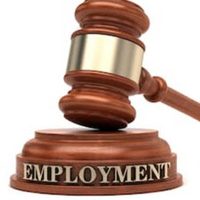 On November 18, 2021, Florida Governor Ron DeSantis signed a pair of companion bills from the Florida House of Representatives and the Florida State Senate that require private employers to add new exemptions if they seek to have a vaccine mandate in place for its employees. In this article, you will find an overview of key things to know about the new Florida law.
New Law Requires Employers to at Least Provide Five COVID-19 Vaccine Exemptions
You may hear Florida's new law referred to as a statewide prohibition on private employer COVID-19 vaccine mandates. That is not an accurate description. The Florida laws are not a ban on vaccine mandates for private employers. The companion bills signed into law by Florida Governor Ron DeSantis allow private employers to put a COVID-19 vaccine mandate in place, but only if they allow employees access to at least five different exemptions. Here are the five separate exemptions listed in the law:
Medical Exemption: This exemption already partially exists under federal law for employers with at least 15 employees. The Americans With Disabilities Act (ADA) may qualify an employee for an exemption to a COVID-19 vaccine mandate if they have a good faith medical reason. However, Florida's new law goes further. It includes pregnancy or planned pregnancy as a medical reason for avoiding the vaccine.

Religious Exemption: This exemption largely already exists under federal law. An employee with a good faith, bona fide religious reason for declining to get the COVID-19 vaccine is entitled to exemption from a private employer mandate.

COVID-19 Immunity: This does not exist under federal employment law. Theoretically, the new Florida law allows an individual with a documented prior COVID-19 infection to claim exemption against a private employer's mandate. To qualify for this, an employee must present a statement demonstrating "competent medical evidence that the employee has immunity to COVID-19, documented by the results of a valid laboratory test performed on the employee."

Regular Testing: This does not exist under current federal law. Under the new Florida law, an employee could claim an exemption from a private employer's vaccination mandate by agreeing to undergo regular COVID-19 testing at no cost to the employee.

Use of PPE Provided by Employer: This does not exist under federal law either. An employee who agrees to wear employer-provided personal protective equipment (PPE) in the workplace could claim an exemption against a private employer vaccination mandate under Florida law.
The new Florida law does not ban private employer vaccine mandates, it creates additional exemptions. Some, like the religious and medical exemptions already exist under federal law.
This law is still new, so it is not yet settled how it will be enforced in practice. It is possible that Florida's law will be preempted by the Federal regulations in place such as the OSHA rules for employers with more than 100 employees or the rules for federal contractors. Under the United States Constitution, when state and federal law conflict, the federal law is supreme. Conflict exists if it is impossible to comply with both federal and state laws. It is possible that employers will be able to follow both the federal regulations and state law by including the additional exemptions in their policy. Alternatively, employers may incorporate the additional requirements under Florida law as accommodations while still only allowing employees to apply for religious or medical exemptions.
For public employees, the Florida law does ban vaccine mandates by prohibiting and public educational institution or government official from requiring a vaccine. This is because the Occupational Safety and Health Act of 1970 specifically excludes Federal OSHA's authority over employees of State and local government. Instead, States are allowed to assume responsibility for occupational safety and health programs under the State's own plan, which must be approved by the U.S. Department of Labor. The State plan must include coverage of public employees of the State, and it must be "at least as effective" as Federal OSHA's protection of private sector employees.
Florida currently does not have its own State plan approved by OSHA, so there are no OSH Act protections for state and local government workers in Florida. One of the laws Florida passed first step in creating a so-called "FLOSHA," but that is a process that cannot happen overnight.
Get Help From an Employment Law Attorney in Florida
Employment law is complicated—particularly disability discrimination claims and religious discrimination claims. If you believe that your rights were violated under federal, state, or local law, an experienced Florida employment lawyer can help you determine the best course of action.