Senator Marco Rubio Proposes Legislation to Limit Non-Compete Agreements in Florida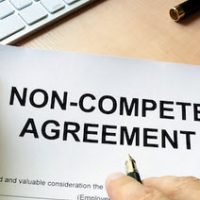 On November 14, 2019, the U.S. Senate's Committee on Small Business and Entrepreneurship held a public hearing to consider a number of bills related to non-compete agreements. The committee's chair, Sen. Marco Rubio of Florida, introduced legislation earlier this year that would restrict the use of such agreements with respect to certain workers. But the committee also examined other proposed bills that would effectively ban most non-compete agreements nationwide.
The Rubio Bill
Rubio's bill, dubbed the "Freedom to Compete Act," would amend the federal Fair Labor Standards Act (FLSA) to create a new "limitation on non-compete agreements." This would cover any agreement between an employer and employee that "restricts such employee from performing, after the employment relationship between the employer and employee terminates," any work for another employer "for a specified period of time," work within a particular geographic area, or work within the same industry as the employer.
The Rubio bill Act would prohibit all such agreements and retroactively void any existing non-compete agreements. However, it would not prevent an employer from signing an agreement with an employee to protect certain trade secrets, as that term is already defined in federal law.
Because Rubio's bill is designed as an amendment to the FLSA, it would only cover non-exempt "employees" under that law. In other words, employers could still seek to enforce non-compete agreements with exempt employees, including most "executive, administrative, and professional" workers who meet the legal requirements. Rubio himself said this was a deliberate choice, as he wished to focus on protecting "entry level" workers from non-compete agreements.
The Young-Murphy Bill
Another bill considered by the committee, dubbed the Workforce Mobility Act, would actually go further and prohibit all non-compete agreements with only limited exceptions. Introduced by Sens. Todd Young of Indiana and Chris Murphy of Connecticut, this bill states that "no person shall enter into, enforce, or threaten to enforce a noncompete agreement with any individual who performs work for the person." Since the Young-Murphy bill does not propose to amend the FLSA, its coverage is not restricted to those who meet the definition of "employee" under that statute. It would apply to all workers regardless of FLSA exemption status. Additionally, the Young-Murphy bill would grant the U.S. Federal Trade Commission broad authority to enforce its provisions.
The Young-Murphy bill does provide for two exceptions. The first is for non-compete agreements in association with the "sale of goodwill or ownership interest" in a business. In other words, someone buying a business could request the seller sign a non-compete agreement "to refrain from carrying on a like business within a specified geographic area." The seller could seek a similar non-compete agreement with any "senior executive officials" of the business being sold, provided such agreement does not last more than one year.
The second exception would allow for non-compete agreements in connection with the dissolution or disassociation of a partnership. In such cases, the partners could enter into an agreement restricting the ability of a departing partner to compete in the same geographic area as the partnership. And like the Rubio bill, the Young-Murphy bill would also permit employers to enter into agreements to protect trade secrets.
Need Advice Regarding a Florida Non-Compete Agreement?
It remains to be seen if Congress will move to adopt either of these bills. In the meantime, Florida law already imposes certain restrictions on the enforcement of non-compete agreements. If you have any questions or concerns about the present state of the law in this area, contact an experienced Florida employment attorney today.
https://www.floridalaborlawyer.com/nlrb-federal-law-does-not-protect-mutual-aid-rendered-by-employees-to-unpaid-interns/