Title IX and Sex Discrimination in Education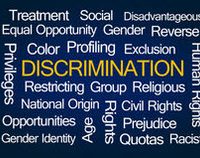 Sex discrimination is not just illegal in the workplace – it is illegal at most colleges and universities, as well  under Title IX of the Education Amendments of 1972 ("Title 9").
But, does Title IX extend to all educational institutions? And what are your rights at educational institution covered under Title IX?
Learning More About the Application of Title IX
As the Department of Education (DOE) explains, Title IX does not apply to all educational institutions, but it does apply to a very large number of them. Any institution that receives federal financial assistance from the DOE, including any local or state institution, must comply with Title IX. The DOE notes that there are around 16,500 local school districts that must comply with Title IX, and about 7,000 post-secondary institutions. There are also charter schools and for-profit schools, as well as libraries and museums that receive federal funding and thus are bound by Title IX.
In brief, if you have been discriminated against based on sex at any type of educational institution that may receive federal funding, it is worth discussing your case with an experienced Florida discrimination lawyer. Not only are institutions prohibited from discriminating on the basis of sex, but they are also prohibited from retaliating against "any person for opposing an unlawful educational practice or policy," or for any person who makes charges, testifies, or otherwise participates in a complaint that arises under Title IX.
What Steps Are Schools Required to Take to Comply with Title IX?
When it comes to sexual harassment and sexual violence in an educational institution, it is important to know that Title IX may provide protection against this type of behavior. In addition, students and employees at educational institutions should know their rights when it comes to Title IX. The DOE explains that schools are required to take a number of distinct steps including but not limited to the following:
Create and distribute a policy that prohibits sex discrimination;
Have a Title IX coordinator; and
Have procedures, and make them known, for students to file sex discrimination complaints.
Schools also have a "responsibility to respond promptly and effectively" when it learns about, or reasonably should have known about, sexual violence or sexual harassment.
Contact a Florida Employment Discrimination Lawyer
Were you subject to sex discrimination or sexual harassment at an educational institution in Florida? It is very likely that the institution is required to comply with Title IX, which prohibits sex discrimination. You should discuss your case with a Florida employment discrimination lawyer as soon as possible. Contact Scott Law Team to learn more about how we can assist with your claim.
Resources:
ed.gov/about/offices/list/ocr/docs/tix_dis.html
ed.gov/about/offices/list/ocr/docs/title-ix-rights-201104.html