6 Things You Need to Know about the Family and Medical Leave Act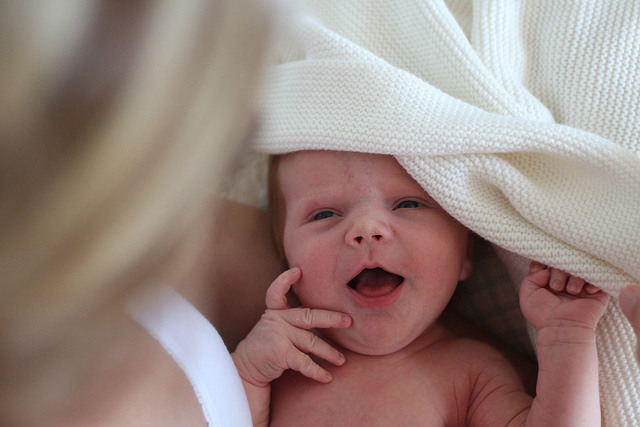 While people have likely heard of the Family and Medical Leave Act, many remain unfamiliar with its various provisions until faced with a need to use it.
FMLA assists employees who need to take care of themselves or their family members because of a serious health condition or the addition of a child to the family. It allows for a period of up to 12 weeks of unpaid, job-protected leave during a 12-month period.
Since the situations that necessitate time off under FMLA are often unforeseeable, it is important to acquaint yourself with the Act's various guidelines and requirements.
Here are 6 facts about FMLA that every employee should know:
Only certain employers are required to adhere to FMLA.
According to the United States Department of Labor, all public agencies, public and private elementary and secondary schools and companies with 50 or more employees on the payroll for 20 workweeks during the current or preceding calendar year must follow the FMLA. (The employer must have at least 50 employees across all of its worksites within a 75-mile radius.)
Only certain employees qualify for FMLA.
Employees must have worked for a covered employer for over 12 months, at least 1,250 hours and in a location in the U.S. or any of its territories. The 12 months of employment do not need to be consecutive, but must fall within a seven-year period unless the break was for fulfillment of service for the National Guard or Reserve military. (Exception: Military family members are entitled to 26 weeks of wounded service member leave per year.)
Only certain circumstances can be used to take FMLA leave.
Employees must grant 12 weeks unpaid leave for employees under the following circumstances: childbirth, adoption, foster care placement or care of an immediate family member (defined as spouses, children or parents) with a serious health condition. Employees may also take advantage of the FMLA if the employee himself is unable to work as a result of a serious health condition. The Act also covers qualifying situations resulting from an immediate family member on active duty.
You may be required to provide proof of the serious health condition.
While the law does not specify that proof must always be provided, a boss is entitled to request it. The Department of Labor asserts that if an employer requests certification, they must do it when you request leave or within 5 days of that. You then have at least 15 days to obtain proof.
You do not have to use your FMLA leave consecutively.
Family leave may be taken intermittently when medically necessary. You may take leave in blocks of time — such as several hours, a half day, a day, a week, four weeks or 12 weeks — to care for a family member with a serious health condition.In those situations, however, an employer may require that you temporarily shift to another position (with the same pay and benefits) that is better suited to recurring periods of leave.
You are guaranteed a job, but it may not be the one you previously had.
After taking FMLA leave, your employer is required to give you either the same job you left or a position that has equivalent benefits, pay, working conditions and seniority.

There are two exceptions to this:
If your job would have been eliminated or downgraded while you were on leave, or you would have been laid off if you had not taken leave, then you are not entitled to the same or an equivalent position when your FMLA leave is over.

If you are among the highest-paid 10 percent of employees at your company, your employer may not have to keep your job or a similar position open for you while you take leave under the FMLA. However, your employer must show that guaranteeing you your job would cause substantial economic harm to the organization. And you must be told in advance that your job may not be open when you return.
A comprehensive guide to the Family and Medical Leave Act can be found here.
To discuss a legal issue related to the Family and Medical Leave Act, please contact us online or call our offices at (561) 653-0008 to learn how we can help you. At Scott Law Team, our approachable and knowledgeable lawyers are dedicated to providing skilled legal representation for your unique situation.