What Constitutes "Interfering" with an Employee's Right to Medical Leave?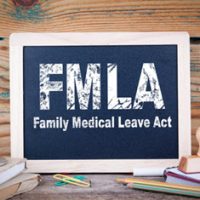 Florida employers should exercise great care when drafting employee handbooks and training managers to respect the legal rights of workers. This includes a wide range of federal and state civil rights laws, such as the Family and Medical Leave Act (FMLA). This law affords employees the right to take a certain amount of unpaid leave each year in order to deal with a serious medical condition (either their own or that of an immediate family member).
But FMLA requires more than just granting leave. An employee must be able to return to the same job–or an equivalent position with the same pay and benefits–as they held prior to taking leave. In other words, you cannot demote or reduce the pay of someone for exercising FMLA rights. This is considered a form of illegal retaliation, and as the employer, you may be subject to civil damages if the employee sues you.
Employer Faces Trial Over Reducing Employee's Hours, Not Decision to Fire Her for "Insubordination"
Notwithstanding an employee's FMLA rights, there is nothing in the law that prevents an employer from taking disciplinary action–including terminating an employee–for legitimate business reasons. A recent decision by the U.S. 11th Circuit Court of Appeals, Jones v. Aaron's Inc., offers a helpful illustration. Although this case arose in Georgia, the 11th Circuit's decisions regarding FMLA are also considered binding law on federal courts in Florida.
In this case, the plaintiff worked as a customer service representative for the defendant, a large national retail chain. After sustaining a non-work-related injury, the plaintiff requested and received approximately two weeks of FMLA leave. After the plaintiff returned from leave, however, her supervisor reduced her hours from full-time to part-time. The plaintiff complained about the reduced hours and pay, and management eventually restored her pre-leave schedule.
The nature and extent of the plaintiff's injuries also required her to follow certain medical work restrictions. The plaintiff's immediate supervisor agreed to accommodate these restrictions. But the plaintiff was later assigned to a new manager who, apparently unaware of the restrictions, required the plaintiff to perform certain tasks beyond her medical capabilities. This manager also made disparaging remarks about the plaintiff's physical condition in front of other employees. When the plaintiff complained to human resources, they informed the manager of the medical restrictions, which the manager agreed to follow.
The plaintiff and the manager continued to butt heads, however, and the defendant ultimately terminated the plaintiff's employment for multiple acts of "insubordination," including making racist remarks about the manager (an African-American man) and leaving the store during the middle of her shift.
The plaintiff subsequently sued the defendant in federal court, alleging disability discrimination and interference with her rights under the FMLA. A trial court dismissed the plaintiff's lawsuit in its entirety. The 11th Circuit reinstated her FMLA claims, however, noting that the initial failure to return the plaintiff to her pre-leave hours presented a plausible argument for FMLA interference. But the appeals court also agreed with the trial judge the plaintiff's disability discrimination claim lacked merit, as the employer presented a legitimate reason for firing her.
Need Help with FMLA Law?
Lawsuits like this one can often be avoided through proper training and adherence to clearly defined employment policies. If you run a business, all of your managers must be informed of how laws like FMLA work and how to deal with employees who require time off or accommodation for a medical restriction. If you need advice on how to best deal with FMLA requirements, contact a qualified Florida employment law attorney as soon as possible.
Source:
scholar.google.com/scholar_case?case=17633784350545612710