Can A Florida Employer Discriminate Against LGBTQ Workers Based On Customer Preference?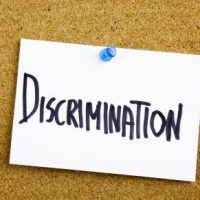 Last June, the Supreme Court of the United States issued a landmark ruling in Bostock v. Clayton Cty., Georgia. In the decision, the court's majority clarified that LGBTQ workers are already protected under Title VII of the Civil Rights Act. Discrimination on the basis of LGBTQ status is a form of sex discrimination.
You may be wondering: Can an employer justify discrimination against an LGBTQ employee on the grounds of customer preference? In general, the answer is 'no'. In this article, you will find a more comprehensive overview of Title VII of the Civil Rights Act, customer preference, and LGBTQ discrimination claims.
EEOC: Customer/Client Preference Does Not Justify Discrimination
In helping employers and employees understand the Supreme Court's Bostock decision, the Equal Employment Opportunity Commission (EEOC) released updated guidance on LGBTQ rights. Notably, the federal agency directly addressed the customer preference defense against an LGBTQ discrimination claim. The EEOC clearly states that businesses and organizations covered by Title VII are not permitted to treat an employee any less favorably "because customers or clients would prefer to work with people who have a different sexual orientation or gender identity."
EEOC: Employers Should Not Push LGBTQ Workers in Non-Public Positions
In its enforcement guidance, the EEOC also states that businesses and organizations covered by Title VII of the Civil Rights Act should not discriminate against LGBTQ employees by hiding them in non-public positions. That a customer/client base may harbor discriminatory views does not permit an employer to treat LGTBQ employees less favorably than they would other workers.
LGBTQ Employees Should Not Be Forced to Endure Harassment By Customers
In addition, Title VII requires employers to protect employees from unlawful harassment by managers, co-workers, and customers. No worker should be forced to endure harassment. If an LGBTQ worker is subject to severe or pervasive harassment by a customer or client, an employer may be held legally liable for failing to take action to address the matter.
Title VII Applies to Employers With 15 or More Employees
As of 2021, there is no statewide anti-workplace discrimination statute for LGBTQ employees in Florida. A bill to address this issue (the Florida Competitive Workforce Act (FCWA)) has been put forward in Tallahassee for several years, but has never been passed into law. As such, LGBTQ workers in our state are primarily protected against sexual orientation discrimination and gender identity discrimination under federal law (Title VII). Notably. Title VII only applies to companies and nonprofit organizations with 15 or more total employees. Companies that have fewer workers are not covered by the statute.
Speak to a Workplace Discrimination Attorney in Florida
Discrimination against LGBTQ workers is not acceptable. The EEOC is clear that employers are generally prohibited from using actual or perceived customer preference as a defense against a discrimination claim. If you have any questions or concerns about your rights in the workplace, please do not hesitate to reach out to a Florida employment discrimination lawyer for help.