City Of Delray Beach Cited For Unlawful Retaliation Against Whistleblower Employee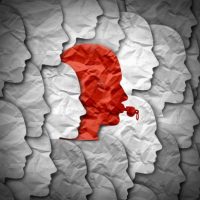 On April 20th, 2023, the Department of Labor (DOL) officially announced its findings in a federal whistleblower protection case arising out of South Florida. The City of Delray Beach will pay a former employee—a city inspector who found and reported issues with the public water supply—more than $818,500. The employee was terminated in violation of whistleblower protection laws.  Below, you will find a more detailed overview of the controversy as well as an explanation of whistleblower retaliation.
Terminated Delray Beach City Inspector Will Receive $818,500 in Financial Compensation 
A former city inspector of Delray Beach was terminated after reporting faults in the local water system. The specific issues in question contributed to contamination of the public water supply. More specifically, the employee reported cross-contamination of reclaimed sewer water with the city's drinking water supply. He reported the matter to his superiors.
Soon after, this employee was removed from further inspection assignments. Subsequently, in early 2022, he was fired. A comprehensive investigation was initiated by the Occupational Safety and Health Administration (OSHA). The federal agency determined that the municipality unlawfully retaliated against the former inspector because he reported the problems. The whistleblower case has now been settled and the City of Delray Beach will pay the employee $818,500.
What is Whistleblower Retaliation? 
Broadly speaking, whistleblower retaliation is adverse action(s) taken by an employer against an employee who reports or discloses illegal, unethical, or unsafe practices in the workplace. These adverse actions can take many forms—including things like demotion, termination, harassment, or discrimination. Whistleblowers are protected by federal and state laws that prohibit retaliation against employees who report such violations. However, retaliation is still common, and it can have severe consequences for the whistleblower, including loss of employment and damage to their professional reputation. An employee subject to adverse action for blowing the whistle often has a right to pursue justice and compensation through a retaliation claim.
A Wide Range of Federal and State Laws Protect Whistleblower Against Retaliation 
At the federal level, the Whistleblower Protection Act of 1989, the Sarbanes-Oxley Act of 2002, and the Dodd-Frank Wall Street Reform and Consumer Protection Act of 2010 all provide protections to employees who report illegal activities in their workplace. Additionally, the Occupational Safety and Health Administration (OSHA) enforces whistleblower protection laws for employees who report workplace safety and health violations.
Many states also have whistleblower protection laws in place. For example, Florida has its own whistleblower protection law called the Florida Whistleblower's Act (FWA). The FWA protects public employees who report violations of law, rule, or regulation or who testify or provide information to a government agency, from retaliation by their employer. Under the FWA, an employee who has been retaliated against can file a complaint.
 Get Help From a Whistleblower Retaliation Lawyer in Florida 
A whistleblower employee should be able to make a protected disclosure without fear of facing retribution from an employer. If you were subject to unlawful retaliation in the workplace, please do not hesitate to contact an experienced Florida employee rights lawyer for help.