Wage And Hour Watch: More Than $250,000 In Back Wages Recovered For Florida Workers After Illegal Tip Sharing Scheme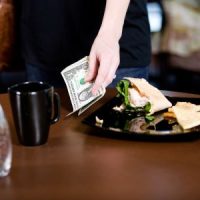 On April 24th, 2023, the United States Department of Labor (DOL) announced the conclusion of a wage and hour investigation involving a restaurant in Southwest Florida. The federal agency recovered more than $250,000 in back wages on behalf of restaurant workers who were unlawfully required to share tips. Wage and hour violations in the restaurant industry remain a problem. Below, workers will find a more detailed overview of the enforcement action taken in this wage and hour case and a guide of steps to take if you believe that your rights were violated.
Wage and Hour Enforcement Action: Unlawful Forced Sharing of Tips 
The DOL launched an investigation of Ginza Fort Myers Inc, a Japanese restaurant in Southwest Florida after receiving complaints of suspected wage and hour violations. The DOL determined that the business engaged in several different violations:
The restaurant required tipped employees to share their tips with hourly workers (chefs), managers, and even the owners;
Tens of thousands of dollars worth of tips simply could not be accounted for; and
Dual occupation workers were improperly denied overtime pay when they put in more than 40 hours in a workweek.
In total, the DOL determined that at least 75 employees were affected by the wage and hour violations. The agency recovered back wages for minimum wage violations and overtime violations, In addition, compensation was recovered for workers in the form of liquidated damages.
 Three Things to Do If You Were Denied Proper Wages at a Restaurant in Florida 
You work hard for your wages. Being unlawfully denied proper wages is a serious issue—and it can put a real financial strain on your family. Be proactive. Your employer must comply with the law. Here are three things you should do if you were denied proper wages at a restaurant in Florida:
Document Everything: Keep a detailed record of your hours worked, tips received, and any communications with your employer regarding your wages. This includes pay stubs, time cards, and any other relevant documentation. Having this information will help build a strong case in the event that you need to pursue legal action.
Know Your Rights: Familiarize yourself with the wage and hour laws in Florida. The Florida Minimum Wage Act sets the minimum wage for most employees, while the Fair Labor Standards Act (FLSA) provides federal guidelines on overtime, minimum wage, and other labor standards. Restaurants are required to comply with these laws, and it's important to know your rights in order to hold your employer accountable.
Consult an Employment Attorney: If you believe your employer is not paying you the proper wages, it's a good idea to consult with an experienced Florida employment attorney. They can help you understand your rights, evaluate your case, and provide guidance on the best course of action. In some cases, a demand letter from an attorney can lead to a resolution without the need for litigation.
Consult With a Wage and Hour Attorney in Florida
 Businesses and organizations in Florida must pay workers the full and proper wages that they rightfully earned. If you have any questions about a workplace tipping issue or a wage and hour case more generally, please do not hesitate to contact a Florida employee rights lawyer for help.