Florida Employer Pays $50,000 To Resolve Religious Discrimination Claim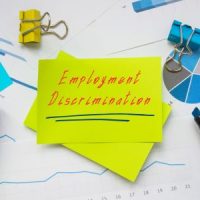 On January 27th, 2022, the Equal Employment Opportunity Commission (EEOC) announced that Tampa Bay Delivery Service, LLC—an Amazon-associated delivery contractor serving the Greater Tampa region—has agreed to pay $50,000 to settle a religious discrimination lawsuit. Below, you will find a more detailed explanation of the discrimination settlement reached by the EEOC and the Florida employer.
Employer Refused to Accommodate an Employee's Need for Sundays Off
The EEOC initially filed a religious discrimination lawsuit on behalf of the employee in the United States District Court for the Middle District of Florida. According to the allegations raised in the complaint, the employee in question informed his employer that he would not be able to work on Sundays due to his religious beliefs and need to attend religious services.
Soon after, the employee learned that he had been scheduled for a Sunday shift. He politely reminded a manager that he was not able to work on Sundays. However, he was not taken off of the schedule. When he failed to show up for the Sunday shift, he was terminated from his position at Tampa Bay Delivery Service, LLC.
The EEOC is now commending the company for stepping forward and resolving the religious discrimination lawsuit. The Amazon delivery partner has agreed to pay $50,000 in financial compensation to the affected employee. Additionally, the employer has entered into a multi-year consent decree with the federal agency and agreed to revise its personnel practices.
Title VII of the Civil Rights Act of 1964: Reasonable Accommodations for Religious Beliefs
Many employees in Florida are protected against religious discrimination in the workplace under federal law. Title VII of the Civil Rights Act of 1964 prohibits discrimination on the basis of religion. Notably, the law requires covered employers to provide reasonable accommodations to help a worker with sincerely held religious beliefs enjoy fair and equitable employment opportunities. To obtain a religious accommodation in the workplace in Florida, an employee must generally establish the following three things:
Coverage: Not all employers are covered by Title VII of the Civil Rights Act. The federal anti-workplace discrimination law applies to employers with at least 15 total workers.

Sincerely Held: Religious accommodations are only available for workers with "sincerely held" religious convictions. Certainly, this element can be an area of dispute in some cases.

No Undue Hardship: An accommodation for a worker's sincerely held religious belief is only reasonable if it does not pose an undue hardship on the employer. Employers are not required to make any and all accommodations. They must simply make a good faith effort to provide an effective accommodation that does not present undue costs.
Get Help From a Religious Discrimination in the Workplace Lawyer in Florida
Some employees are entitled to reasonable religious accommodations under the Title VII of the Civil Rights Act of 1964. If you or your family member was a victim of religious discrimination in the workplace, please do not hesitate to contact a Florida employment lawyer for help with your case.