The Stress of It All: ADA Stressful Workplace Claims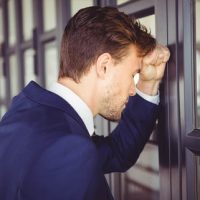 There is no dispute that work can be stressful. But when does the stress of the job become so severe that it may qualify you to make a request for a reasonable accommodation under disability law, including Americans With Disabilities Act as Amended (ADA) accommodations from your employer? If the stress comes from the way your boss treats you, can you request a workplace that is free from certain types of aggravations? These questions are ones that have arisen largely since the ADA went into effect in 1990. These questions were recently addressed in the  2016 federal case from the Southern District of Florida case, Hargett v. Board of Trustees of Florida Atlantic University.
Learning More About Hargett v. Board of Trustees of Florida Atlantic University (2016)
In decision by Judge Middlebrooks of the U.S. Southern District of Florida in Hargett v, Board of Trustees of Florida Atlantic University, Judge Middlebrooks granted Summary Judgment in favor of the employer, FAU on the employee's claims for discrimination and retaliation under the Americans with Disabilities Act as amended[1]. an employee of Florida Atlantic University (FAU) requested accommodations related to epileptic seizures. The employee had suffered from epilepsy since childhood, and her seizures typically took three different forms while she was at work, ranging from short-term debilitating seizures to seizures that would cause the employee's body to "make sudden, uncontrollable jerks." The employee—a librarian at FAU—informed her employer that the seizures were brought on by "high tension and stress," and according to the case, "that she considered her department to be a stressful work environment that could produce such a reaction." The employee's psychologist confirmed a link between the employee's stress and anxiety and her perceptions about her workplace.
Years into her job, the employee alleged that a new supervisor's behavior contributed to an even more stressful environment. She contended that his employee treatment was "rough" or "harsh," and that the supervisor continually questioned her work, scrutinized her output, and generally micromanaged her. Several other employees testified to these facts.
Judge Middlebrooks articulated the requirements for a claim under the ADA, emphasizing that a disabled employee must be able to show that an adverse action taken by her employer was linked to her disability, which the employee failed to do in this case. In addition, Judge Middlebrooks examined, more generally, requests for accommodations linked to stressful workplace. Judge Middlebrooks noted that "a demand for a supervisor to adopt a less overbearing management style is generally held to be unreasonable." Moreover, "that is true even if the supervisor's conduct is actionable as an independent discrimination claim." In other words, the Judge Middlebrooks drew a clear distinction between a harassment claim and the request for a reasonable accommodation.
In addition, Judge Middlebrooks recognized that while "specific stressors . . . may in some cases be legitimate targets of accommodation, an employee cannot immunize herself from stress and criticism in general."
What Kinds of Stressors Could Be Legitimate Targets of Accommodation?
You might be asking yourself: when can a workplace stressor be a legitimate target of accommodation? In general, psychiatric conditions that are classified as a disability under the ADA may lead to a successful request for accommodation. However, psychiatric disabilities, including certain stress disorders, can raise difficult questions in the employee-employer relationship, as well as in courts.
Some courts outside of Florida have given more weight to the accommodation needs of an employee with a stress disorder. For instance, in the U.S. District Court of South Dakota, in Huiner v. Arlington School District (2013), the court noted that the employer may have violated the ADA by failing to provide reasonable accommodations for a stress disorder. However, as the language in the Hargett case suggests, other courts view stressful workplaces differently.
Seek Help from a Florida Employment Discrimination Lawyer
Do you have a psychiatric disability, and have you been discriminated against at work? An experienced employment discrimination lawyer in Florida may be able to help. Contact Scott Law Team today.
Resource:
eeoc.gov/policy/docs/accommodation.html#reasonable
[1] Summary Judgment was also granted in favor of the employer on the employee's claims of sex discrimination.