Do I Need a Human Resources Manager or Director for My Company?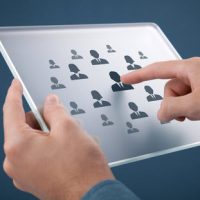 As your Florida business grows, many business owners may find the majority of their time being devoted to handling employee matters – rather than focusing on the business itself. If this sounds like your situation, it may be time to consider hiring a Human Resources ("HR") Manager or Director.
Is There a "Magic Number" to Hire an HR Employee?
Although there is no hard-and-fast rule as to when you absolutely must hire your first HR employee, an important consideration is whether or not your business is covered under certain critical employment laws. For instance, once your business has at least 15 employees (which may include owners in this numeric count), you are subject to the employment discrimination provisions of Title VII of the federal Civil Rights Act of 1964 and the Florida Civil Rights Act, which broadly prohibits discrimination, harassment, or retaliation on the basis of race, sex, religion, disability, color, and national origin, among other protected traits. Once you hit the 20-employee threshold, you will incur additional obligations under the Age Discrimination in Employment Act, which protects employees and job applicants who are at least 40 years old. Employers who have 50 or more employees then need to consider obligations under the Family and Medical Leave Act.
For these reasons, employers reaching the 15 or 20-employee milestone should seriously consider bringing on someone to handle HR responsibilities. A Human Resources employee may be skilled at helping with payroll issues, including overtime and minimum wage, onboarding and exiting employees, fielding complaints by employees, and maintaining personnel files – to name a few responsibilities. If legal disputes arise, an HR employee may be key to assisting your outside employment counsel with issues relating to litigation.
Managing Internal Expansion
Aside from handling external legal matters, having a human resources employee can also help you meet the internal demands of your business. If your previously small shop of less than a dozen employees needs to quickly expand, an HR person can prove critical in coordinating the interview and hiring process. And after you expand your workforce, HR can take manage most of the day-to-day employment issues that arise.
Remember, just because you started the company and know its product or service line better than anyone else, that does not necessarily make you an expert in communicating with employees. A qualified human resources employee can advise you in adopting and carrying out policies that will make your entire staff more productive and satisfied.
Outsource or Hire Someone Full-Time?
Once again, there is no single correct approach to managing human resources. Depending on the nature of your business and the size and growth rate of your staff, you may not need a fully staffed HR department. You may not even need a single full-time employee. You may be able to effectively outsource certain HR tasks to outside contractors, such as recruiters and payroll companies or to hire outside employment counsel who can assist with your HR needs.
But if you decide that the time is right to bring aboard your first HR employee, make sure you identify the specific skills and qualifications you require from a potential hire. And if you need advice on what those skills and qualifications may be, contact an experienced Florida employment law attorney today.